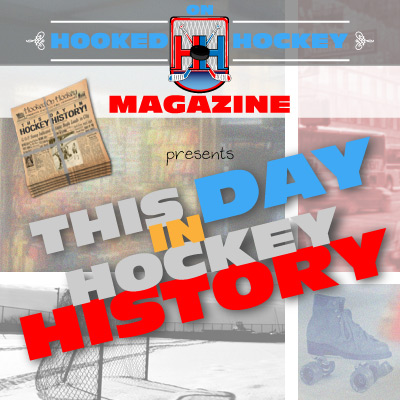 Today in hockey history, a bunch of things that happened in 1990, including Gretzky greatness (obviously), a Lemieux feat (in which Gretzky is involved, of course), an accomplishment by a goalie with a fun nickname(Gretzky is surprisingly not involved), and a 3-on-5 shorthanded goal against a team that wasn't having the best of times. Also, in a different year, a losing streak comes to an end eight years ago by a team you may not suspect.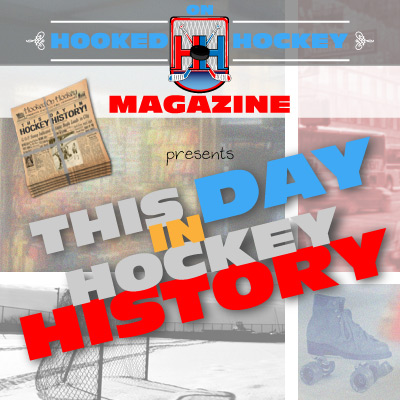 January 30, 1990 – Gretzky, playing for the Kings, set an NHL record by recording 100+ points in 11 straight seasons with an assist in a 5-2 win over the Devils (he'd finish the year with 142), which, coincidentally, was every season of his career. He would extend the streak by putting up 163 points in the next season. …and the next season with 121 points. Oh, not that it's a big deal or anything, but he scored 40+ goals in each of his first 12 seasons, too, which I can safely assume is also an NHL record.
January 30, 1990 – Phil Housley scored the Sabres' first-ever three-on-five shorthanded goal in a 5-2 win against the Quebec Nordiques. (Only took them 20 years to do it.) Add that notch to the Nordiques humiliation that year, as the team would finish a franchise-worst 12-61-7 that year, allowing 407 goals (and scoring just 240) in 80 games. Want me to throw some math your way? OK, that's an average of 5.09 goals against per game. OUCH.
January 30, 1990 – Blues' rookie goaltender Curtis Joseph recorded his first (of many) career NHL victory as his team beat the Islanders 2-1. Joseph is better known as CuJo (Curtis Joseph), and is also known for his masks that featured a dog from the Stephen King novel with the same name. Unfortunately, he is one of the best goalies never to have won a Cup – he holds the record for most wins without ever having played on a Stanley Cup-winning team at 454 wins, good for fourth all-time in regular season wins (although he did win a gold medal with Canada in the 2002 Winter Olympics).
January 30, 1990 – Mario Lemieux picked up three assists (in a 6-3 loss to the Flyers), extending his point-scoring streak to 40 straight games and eventually to 46, which is the second-longest streak of all-time. He passed Gretzky for the second-longest streak of all time, but he'd fall short by five games to Gretzky for the longest streak ever. No, there are no typos in this paragraph.
January 30, 2004 – The Chicago Blackhawks ended their team-record road losing streak of 19 straight games with help from rookie Tuomo Ruutu who scored two goals, beating the Flames at Calgary 5-3. They also had a 14-game winless streak (0-9-2-3, of both home and away games) and a stretch of games from Nov. 9 to Dec. 21 where they went 2-12-4-3 (wins-losses-ties-OT losses). Oh, and appropriately enough, they ended the season with seven straight losses, finishing the 82-game season with just 20 wins and 59 points. Don't worry Blackhawk fans of the past, it gets better.
Source: Hockey Hall of Fame