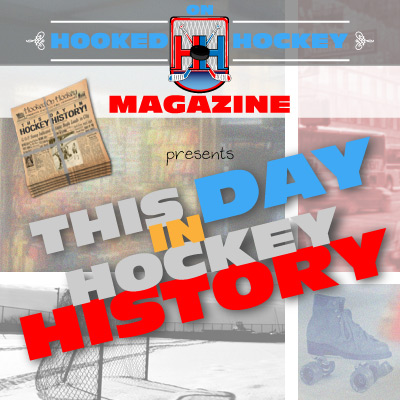 Today in hockey history, an undefeated streak, a bit about a "nomad" franchise, a rookie goalie setting a record, honoring our incredibly competent officials, and I throw the Leafs a bone.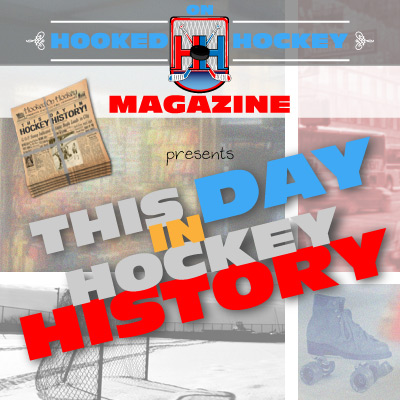 1978 – Montreal's Jacques Lemaire scored his 5th career hat trick as the Montreal Canadiens extended their team-record undefeated streak to 18 straight games (16-0-2) with a 5-3 win against the Colorado Rockies. If you're wondering why the Candiens were playing a baseball team, it's because the Colorado Rockies were once an NHL team before moving to New Jersey and becoming the Devils in 1982; the franchise was founded in Kansas City in 1974 as the Scouts and moved to Colorado after just two seasons. Coincidentally, Lemaire would coach the Devils 15 years later and would become infamous for the "neutral zone trap."
1987 – Referee Dave Newell became the fourth referee in NHL history to officiate 1,000 games, as Detroit won 4-2 in Toronto (sorry again, Leafs fans). Hey, refs are people and a part of the NHL, too, and should be treated with respect, no matter what Sean Avery tries to tell you.
1991 – Rookie goalie Mike Richter set a Rangers record with 59 saves, but his team would only come away with a 3-3 tie at Vancouver. Something tells me Vancouver would be seeing a lot more of Mike Richter, though.
2001 – I know there aren't many Leafs accomplishments in this segment, and they're often on the losing end of other various accomplishments, but here's one for you Leafs fans: Mats Sundin put up three points in a 4-3 win against the Hurricanes to become just the 10th player in Toronto's lengthy history to score 500 points in as a Maple Leaf. He'd play for six more years (after the 2000-01 season) in a Leafs uniform, adding 487 more points to his Toronto totals, making him the all-time Leafs leader in points (and goals as well at 420). Too bad he couldn't play his entire career as a Leaf and ended up retiring as a Vancouver Canuck.
Source: Hockey Hall of Fame
Love Reading About Hockey?

Subscribe to keep up-to-date with the latest and most interesting hockey news!
| | |
| --- | --- |
| | We hate spam just as much as you |