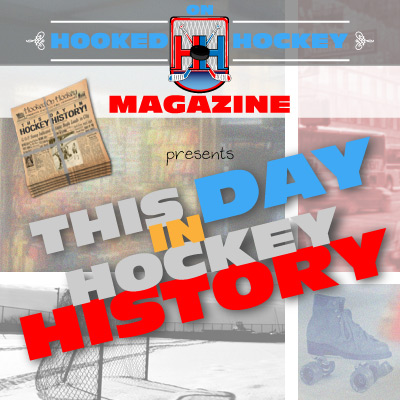 Today in hockey history, the NHL hits American televisions, more about Gordie Howe being old, Gretzky, and lots of goals and points: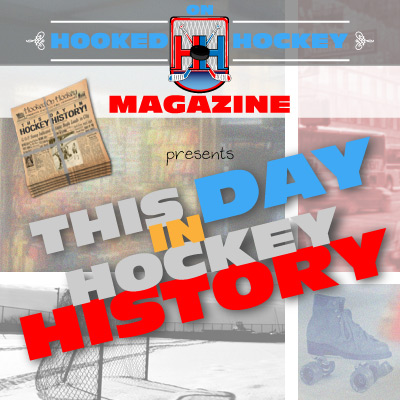 January 5th, 1957 – CBS became the first U.S. network to televise an NHL game, as the host New York Rangers beat the Chicago Blackhawks 4-1 in an afternoon game at Madison Square Garden. Yes, NHL hockey used to be on REAL networks.
January 5th, 1979 – Wayne Gretzky and Gordie Howe became linemates on a professional level for the first time, when Gretzky centered Gordie (and son Mark) on the WHA All-Star Team against the touring Moscow Dynamo. Gretzky was 16, Gordie was 48.
January 5th, 1983 – Wayne Gretzky scored two goals and three assists as his Edmonton Oilers beat the Winnipeg Jets 8-3 for his 100th point of the season, marking the fourth straight year in which he recorded at least 100 points (it also just so happened to be his fourth NHL season, period). He did about half a season – it was just his 42nd game of the season, meaning he scored an average of more than two points per game. He kept pace and finished the season with 196 points.
January 5th, 1993 – Brett Hull became the third player in St. Louis Blues' franchise history to score 300 goals as a member of the team, actually scoring twice in a 6-1 win over the visiting Edmonton Oilers. That gave him 301 goals in 362 games with the Blues, so if you're keeping score, that's approximately .81 goals per game.