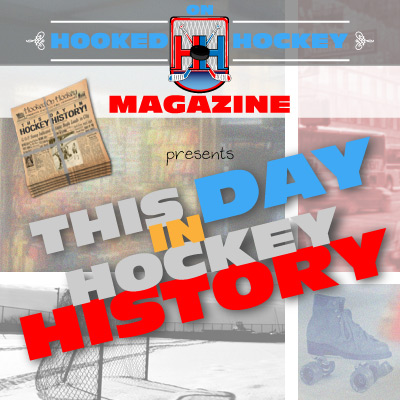 Today in hockey history, more about The Great One's ridiculous numbers, an NHL Network Commentator's accomplishment, the Leafs are on the other side of a milestone/record once again, and a 35-game unbeaten streak comes to an end.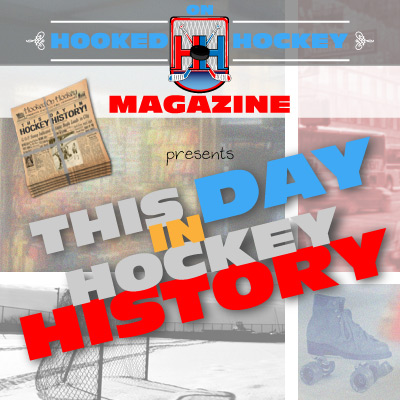 January 7th, 1980- The Minnesota North Stars beat the Philadelphia Flyers 7-1 to end the Flyers' NHL-record 35-game unbeaten streak (25-0-10, the "10" being ties). Coincidentally, there were 15,962 fans in attendance, the largest crowd in Minnesota history at the time. Who says that crowd support doesn't matter?
January 7th, 1984- Edmonton's Wayne Gretzky scored his seventh hat trick of the season in a 5-3 win against the Hartford Whalers, including his 50th goal of the season, giving him five straight 50-goal seasons (that's a 50-goal season in every year of his career at that point!). Yep, that happened in early January – his 42nd game of the season to be exact (for the math impaired, that's more than a goal per game). It was the Great One's 25th career hat trick. He wasn't done just yet, though.
January 7th, 1989- The Buffalo Sabres beat the Toronto Maple Leafs 6-1 in Toronto for their 700th victory in team history. Christian Ruuttu had three assists. Why does it seem like all these accomplishments always happen against the Leafs? Poor guys.
January 7th, 1992- The Islanders' Ray Ferraro, who you best know for his commentary on TSN and NHL Network (including his recent coverage of the juniors tournament), scored four times (his 7th career hat trick) to give him 200 goals in his NHL career and added an assist in a 5-2 road win over the Red Wings.