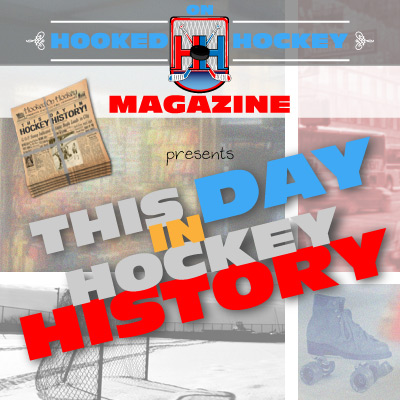 This day in hockey history, some hockey back in the day, Mario Lemieux, short people being memorable, and …quack, quack, quack, QUACK QUACK QUACK! QUACK! QUACK!…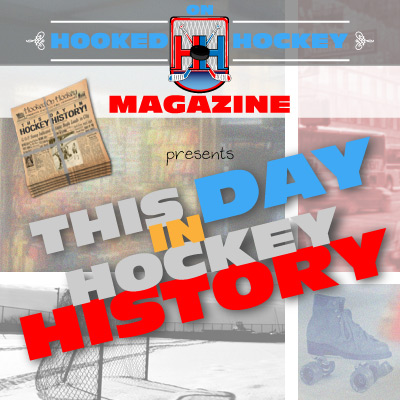 January 8th, 1944 – Boston's Bill Cowley, the NHL's scoring leader with 53 points in just 26 games, injured his shoulder in a 12-3 loss at Toronto. He would come back to play 10 more games, scoring 18 more points in the process, but lost the opportunity to become the NHL's first 100-point scorer. And I thought the new NHL was supposed to have more scoring!
January 8th, 1990 – Mario Lemieux extended his point scoring streak to 31 straight games, scoring four goals in the Penguins 7-5 win against the Rangers. It was the 24th hat trick of Lemieux's NHL career; not to diminish what he did, but he was a year behind Gretzky in terms of time it took to reach the hat trick milestone.
January 8th, 1994 – The Mighty Ducks of Anaheim became the first NHL team to win 12 games on the road for the 1993-94 season, beating the St. Louis Blues 5-3. I just wanted to include a Ducks fact when Anaheim still had the best professional sports team name in all of sports.
January 8th, 1998 – Chicago's rookie goalie Darren Pang, now best known for his work with TSN and NBC, set a club record for goaltenders when he put up his 5th assist of the season, as the Blackhawks beat Toronto 7-3 (AGAIN with the Leafs being on the other end). Did I mention that he's just 5'5", the second smallest goalie in league history (it was often joked that he had a sixth hole, over his head)? And I thought he was just goofing when he pretended to play goalie when he stood in net during a Jeremy Roenick deflection demonstration.
Source: Hockey Hall of Fame