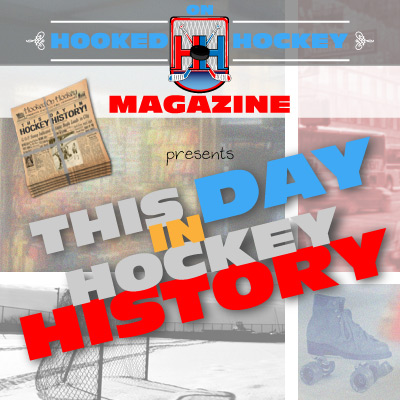 Today in hockey history, an old rule change that revolutionized goaltending, a legend's jersey retirement, two teams find homes, and some other accomplishments.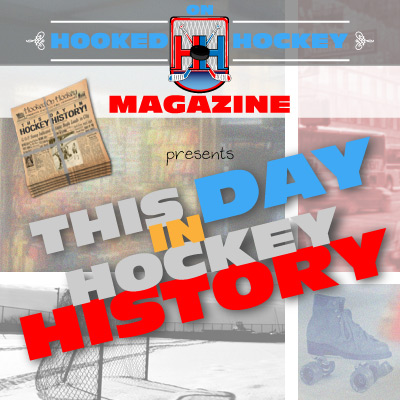 January 9th, 1918 – The NHL introduced a new rule permitting goaltenders to leave their feet while making a save; previously, it was a penalty for goaltenders to sit or to lie on the ice to stop the puck. I'm not sure where goaltenders would be without that rule, since, in today's NHL, most goalies play low and spend the majority of the game on their knees.
January 9th, 1979 – The Boston Bruins officially retired Bobby Orr's #4 during a ceremony preceding an exhibition game between the Bruins and the Soviet Wings, an International Hockey League Team (why did they play a team from Russia in the middle of an NHL season?). Unfortunately for the home team, the Wings won 4-1.
January 9th, 1992- The NHL found cities for their two newest teams, the Lightning (Tampa Bay) and the Senators (Ottawa). Each team would play their first season in the 1992-93 season; the Lightning surprisingly beat the Blackhawks 7-3 in their first game, and even more surprisingly, getting four of those goals from little-known Chris Kontos.
January 9th, 1993- Mike Gartner, became the first player in NHL history to score 25 goals in each of his first 14 seasons, scoring twice for the Rangers in a 4-3 loss at Philadelphia (excluding two seasons in which he played 13 and 14 games). Now that's consistency.
January 9th, 2002- Mike Modano, one of the great U.S.-born players, scored twice, including a 3-on-5 shorthanded goal, and Ed Belfour set a franchise record with his 5th assist of the season, as Dallas won 3-2 against the Panthers.
Source: Hockey Hall of Fame