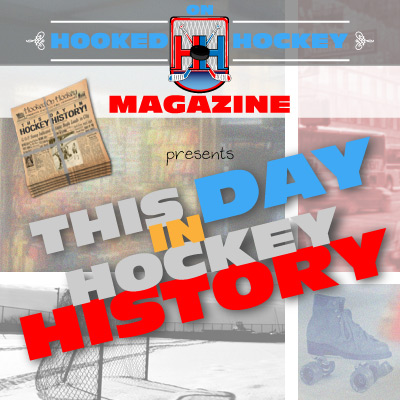 Today in hockey history, a Rangers great is born, a California team gets its first stadium, and a team gets a name change along with a little added bonus.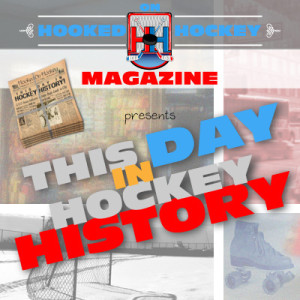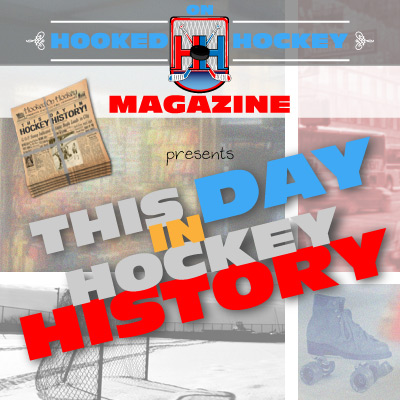 July 1, 1941 – Hall-of-Famer Rod Gilbert was born in Montreal, Quebec. Gilbert played his entire career with the Rangers, 18 seasons from 1960-78, and is the first player to have his number (#7) raised to the rafters of Madison Square Garden. He holds franchise records in goals (406) and points (1021). The victim of many back injuries, including a broken vertebra that almost cost him both his legs and another injury that required a second spinal fusion operation, Gilbert won the Bill Masterson Award (perseverance) in 1976 after continuing to play. He was also a part of the team's famous GAG line (goal-a-game) that also consisted of Jean Ratelle and Vic Hadfield.
July 1, 1967 – After being denied the opportunity to play in the Los Angeles Memorial Sports Arena (where the Los Angeles Lakers played) because the up-and-coming NHL team "The Blades" already had an agreement, Kings' owner Jack Kent Cooke decided to build his own stadium…with blackjack, and hooking penalties! His new arena was simply called "The Forum" (or "Fabulous Forum"), partly due to the colors the team had selected: gold and purple, or "Forum blue," colors associated with royalty (also the colors of the Lakers, who Cooke owned as well. The first day of construction took place on this day, and they arena was ready for play six months later on December 30 of that year (the team played at Long Beach Arena in Long Beach until The Forum was ready).
July 1, 1995 – The Quebec Nordiques officially announced the team would be making a name change! Exciting stuff. Oh, they also announced that the team would be moving. "Oh, are we getting a nice new arena on the other side of town?" asks the 1995 Nordiques fan. Nope. Moving to Colorado. Denver, Colorado, where the team would eventually be named the Avalanche.
Source: Hockey Hall of Fame