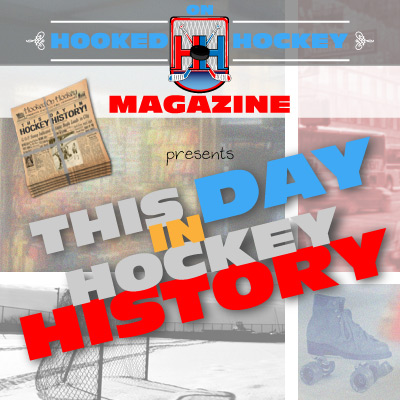 Today in hockey history, a great American player who accomplished a very interesting and amazing feat is born, and a player returns to a team with who he won a championship after a very unsuccessful and short tour with another squad.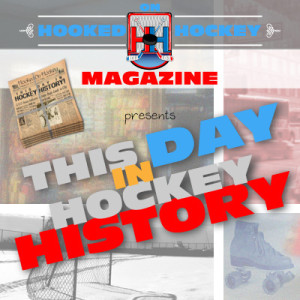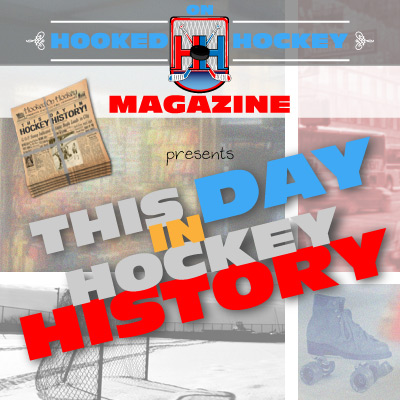 July 13, 1963 – Bob Carpenter was born in Beverly, Massachusetts. Carpenter has the unique honor of being the first player to be drafted into the NHL directly from high school, something that simply does not happen in today's NHL; and he wasn't just some throwaway pick, he was drafted high – third overall in the 1981 draft, to be exact, the highest-drafted American player to that time (broken two years later when Brian Lawton, an American, was drafted first overall). In addition to all that American stuff, he also became the first U.S. player to appear on the cover of Sports Illustrated. He won the Stanley Cup with the Devils in 1995, and won two more with them (2000 and '03) as an assistant coach. Fun Bob Carpenter fact: he registered his first NHL point, an assist, just 12 seconds into his first career game! That probably gave him some confidence ("Hey, this NHL stuff is easy!").
July 13, 2000 – The Rangers and GM Glen Sather held a press conference to announce that they would be bringing Mark Messier back to New York. Messier, who had led the Rangers to the franchise's first Cup in 54 years six years prior, had played in Vancouver the previous three years. Yes, Messier went to the same team that he had just defeated to play for the fans whose hearts he had shattered just three years prior; and interestingly enough, the head coach of that Rangers championship team, Mike Keenan, was the GM of that Canucks team who brought in Messier (and signed him to a pretty lucrative three-year deal). As if signing the former and recent enemy wasn't enough, Trevor Linden, a fan favorite, relinquished his "C" (willingly) for Mess, and was soon traded to the Islanders, making it seem like Mark's fault. Also, Messier insisted that he be able to wear his #11, which had been unofficially retired in honor of Wayne Maki, who passed away early. And if that wasn't enough, his first season with the team was, excluding his rookie year, the worst of his career in terms of points in which he played more than 70 games, followed by two injury-plagued seasons in which he failed to break 54 in either. I think both the Canucks and Rangers agree their plays on Messier in the 1997 offseason was a mistake (Canucks fans still haven't forgiven him).
Source: Hockey Hall of Fame