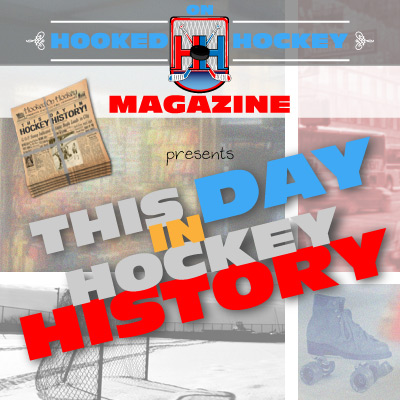 Some interesting stuff in today's issue. Today in hockey history, a famous executive is born that helped contribute to the downfall of a franchise, a player with an interesting name is born, and a very significant trade takes place, and not necessarily the effects it had on the ice.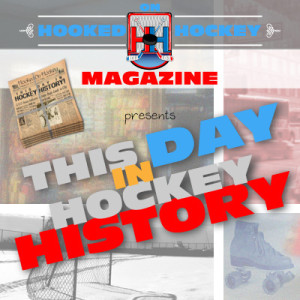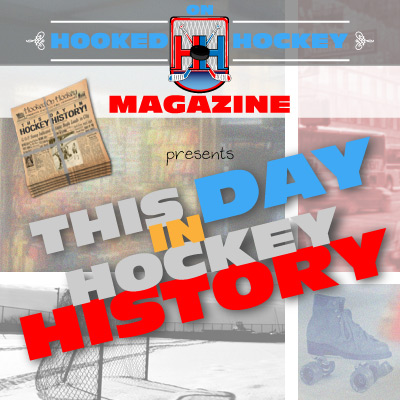 July 23, 1897 – Hall of Famer Norman "Red" Dutton was born in Russell, Manitoba. Dutton, who was nominated to the Hall in the builders category, was the second president in league history (now called the "commissioner"). He was pushed into the role after the first president, Frank Calder, unexpectedly passed away, because the league viewed him as a guy who was popular with the players and who could control them. Acting as president from 1943-46, he served the second shortest term of the six presidents, as his bid to put a new arena in Brooklyn, New York was rejected, causing him to resign. Interestingly, Dutton had been a part of the New York Americans franchise for the last 13 years of his career: six years as a player, seven as a coach, and for six of those years as coach he was also the owner. In his final season with the team (1941-42), he actually changed the name of the Americans, who played in Madison Square Garden, to the Brooklyn Americans with the intent on moving them there. And it ended up being a bit of a death sentence for the team; after suspending operations for World War II, the franchise folded in the same year, 1946, as when Red made his bid for the new arena. He blamed the New York Rangers, who had begun to surpass the Americans in terms of popularity, and even cursed them, claiming that they would never win another Stanley Cup in his lifetime ("Dutton's Curse"). And his claim came true, as the Rangers wouldn't win another Cup in Dutton's lifetime; he passed away in 1987, thus lifting the curse, and the Rangers would win seven years later in 1994, good for the longest drought in league history at 54 years…although Dutton's spirit was so disturbed by the championship that the following season (1994-95) was shortened by a lockout, thanks to the first-ever commissioner.
July 23, 1957 – Peter Loob was born in Visby, Sweden. There's a really dirty joke in there, but I don't want to offend any of our readers. Loob played just eight NHL games (for the Nordiques), but scored three points (1-2-3) and managed a +5 rating. That's not bad at all for a defenseman.
July 23, 1957 – A pretty significant trade took place: Detroit sent Ted Lindsay and Glenn Hall to Chicago in exchange for Johnny Wilson, Hank Bassen, Forbes Kennedy, and Bob Preston. Lindsay's trade was actually in the midst of a scandal and helped contribute to the formation of an important organization: That same offseason, Lindsay and Montreal's star defenseman Doug Harvey began to form an association for the players, who were not offered a league minimum and had no pension plan, and Detroit was against it. So against it, in fact, that, in addition to publicizing rumors and defamatory comments about Lindsay, Detroit general manager Jack Adams created a fake contract claiming that Lindsay was making double ($25,000) of what he actually was earning ($13,000), and showed it to the media. The ploy worked, and Detroit rejected the "union." Harvey was traded that year as well (to the Rangers), and the two players still worked on creating the association, which, 10 years later and thanks to the efforts of some other players, became official, and the National Hockey League Players' Association (NHLPA) was born. The actions of Lindsay and Harvey were so revolutionary that a TV movie was made 40 years later about their efforts, entitled Net Worth.
Source: Hockey Hall of Fame