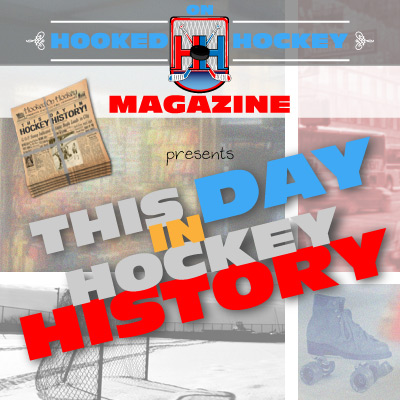 Not much going on in today's hockey history as you might expect. Two birthdays on this day for two Hall of Famers.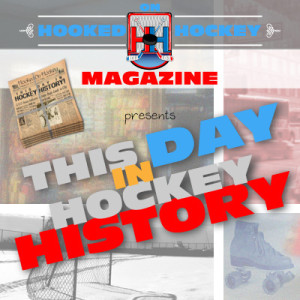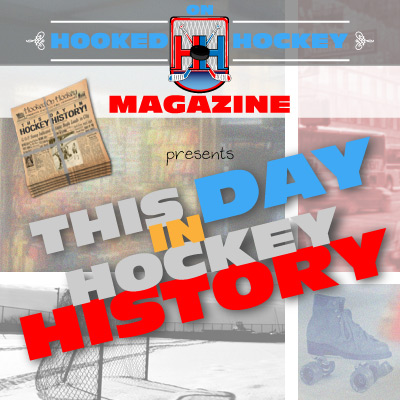 July 6, 1930 – Career-long Maple Leaf George Armstrong was born in Skead, Ontario. He was rewarded for staying loyal to Toronto (21 seasons of loyalty, to be exact), playing a big part in the Leafs dynasty that won Cups in 1962, '63, '64 and '67. Little known fact: he actually holds the record for the most games played in a Leafs uniform with 1,187 (not Mats Sundin as most would expect). He also captained the team for 11 years, another Leafs record.
July 6, 1948 – Hall-of-Fame defenseman Bard Park was born in Toronto, Ontario. Park was compared to Bobby Orr (nothing to scoff at) early in his career as he was credited with helping to revolutionize the defenseman position by adding offensive and mobility. The comparisons and rivalry created by the media might have gotten into the players heads, as Park, a long-time member of the Rangers (eight seasons), frequently fought Orr on the ice. Interestingly, Park was traded to the Bruins in the 1975-76 season – Orr's last season as a Bruin. Orr played in just 10 games that season before playing two very short seasons with the Black Hawks, so the two actually played together for only 10 games. In a way, Park replaced the injured Orr on the Bruins' blue line, playing eight seasons with Boston as well, although coach Don Cherry (yep, that guy) pushed Park to play more defensively.
Source: Hockey Hall of Fame
Love Reading About Hockey?

Subscribe to keep up-to-date with the latest and most interesting hockey news!
| | |
| --- | --- |
| | We hate spam just as much as you |