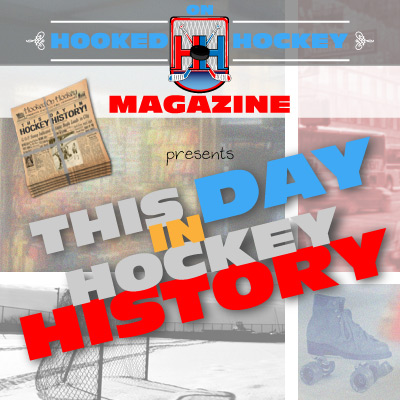 Today in hockey history, a man very important to the growth of the league is born, a great player is born, a new team names its 2013 GM 16 years in advance, and a strange couple of free agent signings.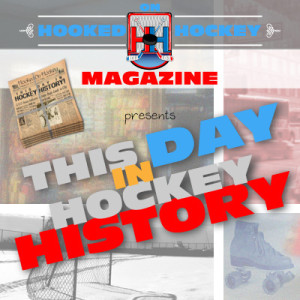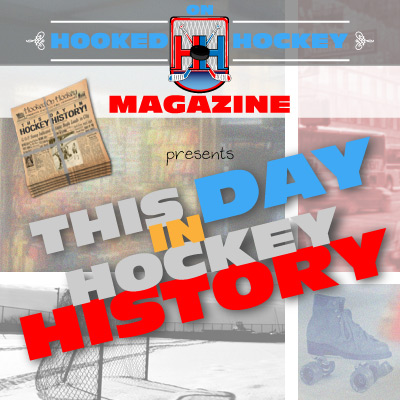 July 9, 1905 – Former NHL president Clarence Campbell was born in Fleming, Saskatchewan. Campbell was the third NHL president (now called the "commissioner") and served a long, successful term – from 1946-1977 (31 years) – and is partially responsible of doubling the league's size from six to 12. He's probably most remembered for doing the unthinkable: suspending a Montreal Canadien for assaulting a linesman and attacking a player with his stick. The tongue-and-cheek part of that comment is because the Montreal fans rioted after the decision, suspending Habs star Maurice Richard for a few games, causing a Red Wings-Habs game in Montreal to be cancelled (you can read more about it here in a past TDIHH). His name might sound familiar otherwise: when the league split into four divisions in 1974, one of the conferences was named the Campbell Conference, which was later renamed to the Western Conference, but the league still honors him by awarding the Campbell Cup to the Western Conference postseason winner.
July 9, 1927 – Hall-of-Famer Red Kelly was born in Simcoe, Ontario. Kelly is credited with winning the most Stanley Cups without ever having played for the Canadiens. He won eight Cups – four with Detroit and four with Toronto. He played an impressive 1,316 games, good for 47th all time.
July 9, 1997 – The recently created Nashville team, who hadn't been named yet, named the first and only GM in franchise history: David Poile. Yep, Poile has served as GM of the team since their inception, and fun fact: Barry Trotz was named as the first head coach in team history (a few months earlier), and he also has been the only one in his position. That's some loyalty right there. Another fun fact relating to the lack of a team name: the Predators logo had actually been created before the team was given a name, which was decided by a vote; the three finalists were the Ice Tigers, the Fury, and the Attack. You probably noticed that one was missing…the Predators was added in as a fourth choice by owner Craig Leipold. Sounds shady, but I think it worked out for the best.
July 9, 2004 – The Coyotes signed Mike Ricci…and the Penguins signed Mark Recchi. So, that was probably confusing.
Source: Hockey Hall of Fame