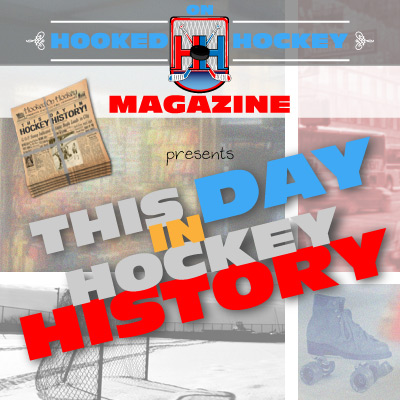 Today in hockey history, some more Hall of Fame inductions, two teams receive NHL franchises, a team makes a draft choice that becomes the face of the franchise, and a very successful team in recent years finally sees some success after a long drought.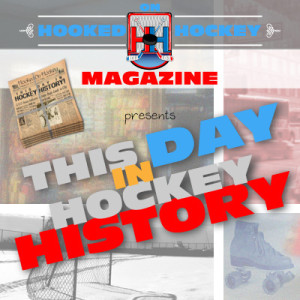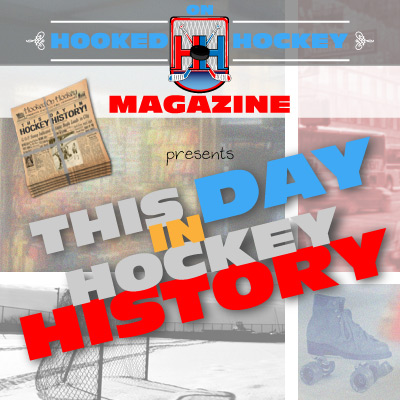 June 11 – Two more Hall of Fame classes were added on this day:
1968 – Bill Cowley and builders Jim Hendy and Jimmy Dunn.
2003 – Grant Fuhr, Pat LaFontaine, Detroit Red Wings owner Mike Ilitch, and juniors coach Brian Kilrea.
June 11, 1974 – The Kansas City Scouts and Washington Capitals officially received their NHL franchises. Only one of these teams has gone the distance so far, can you guess which one??? The Kansas City Scouts would last just two years before moving to Colorado and becoming the "Rockies," where they played eight seasons before moving to New Jersey in 1982 and becoming the "Devils" (where they've been since, winning three Stanley Cups). Also, if you've been paying attention to this segment, you'll know that the first Capitals team was arguably the worst team in NHL history, positing a 8-67-5 record (with just one road win) in the 1974-75 season, although the Scouts didn't do much better; they finished 15-54-11 in their first year and followed that performance with a 12-56-12 season. Yikes, I don't blame them for getting the heck out of there.
June 11, 1988 – The Minnesota North Stars used the #1 overall pick to select Mike Modano, who lived up to the hype and became one of the most successful American-born players in NHL history, playing 20 of his 21 seasons for the franchise, and setting numerous records with the team; he holds franchise records for games played (1,459, 174), goals (557, 58), assists (802, 87), and points (1,359, 145) in both the regular season and in the playoffs for each category.
June 11, 1995 – Vyacheslav Kozlov (try spelling that name with your eyes closed) scored at 22:25 of overtime to give the Red Wings a 2-1 win over the Blackhawks in Game 5 of the conference finals to win the series. The win advanced Detroit to the Stanley Cup Finals for the first time since 1966. Yes, there was actually a time when the Red Wings didn't destroy every team they crossed paths with. Since (and including) 1995, they've made the Finals six times and won four Cups (out of a possible 18 seasons), and since 1987, they've made the playoffs every year…yes, that's 25-straight seasons without missing the postseason. Must be nice.
Source: Hockey Hall of Fame