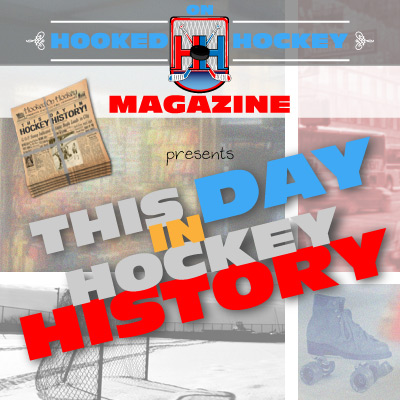 Today in hockey history, a trophy win essentially creates a "dynasty" of trophy wins for a dynasty, one of the Hall of Fames newest inductees sparks some interest, a legend wins a trophy, and a heroic playoff effort that goes in vain.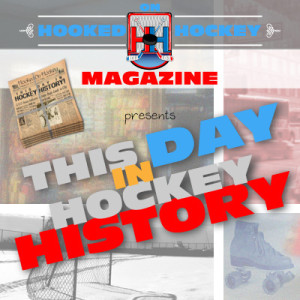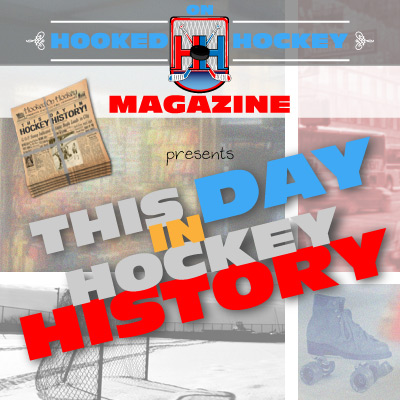 June 12, 1978 – Islanders' Mike Bossy was named the winner of the Calder Trophy as the NHL's top rookie for the 1977-78 season. In an amazing feat, Bossy became the third Islander in five years to win the Calder Trophy, with the other players being Denis Potvin (1974) and Bryan Trottier (1976). So yes, that means the Isles had the best rookie in the league in every other season for five (and six) years; interestingly enough, the Atlanta Flames had players win the Calder in those years between (Eric Vail in 1975 and Willi Plett in 1977). Those three Islanders were key components to the Islanders dynasty that won four-straight Cups from 1980-84.
June 12, 1979 – The Hockey Hall of fame announced its newest class, and although small, all three players inducted were truly greats: Bobby Orr, Henri Richard, and Harry Howell. Orr, at age 31, actually became the youngest player to be inducted into the Hall, which is both impressive and sad. Impressive obviously because he had such a big impact in such a short amount of time, but sad because it means that his career was cut short by injuries, a career that would have probably hold almost all records for defensemen and put him in the running with Gretzky for greatest player of all time.
June 12, 1985 – Pittsburgh's Mario Lemieux won the Calder Trophy. It was the start of a wonderful, but painful, career (Lemieux suffered many injuries and went through, but successful defeated, cancer).
June 12, 1999 – Joe Nieuwendyk scored both of the Stars goals in a 2-1 win over the Sabres in Game 3 of the Finals to tie the record for most game-winning goals in a playoff year with six (tying Joe Sakic). Both of their records would be broken by Brad Richards with Tampa Bay in 2004, but unfortunately for Nieuwendyk, his team did not win the Cup that year.
Source: Hockey Hall of Fame