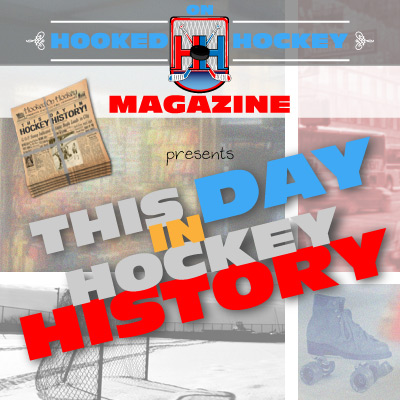 Today in hockey history, a few new Hall of Fame inductees, two struggling teams merge, a player becomes the youngest player to be taken first in the draft, a team advances to the Finals for the first time in their history, and a semi-dynasty wins another Cup.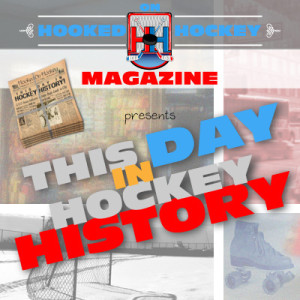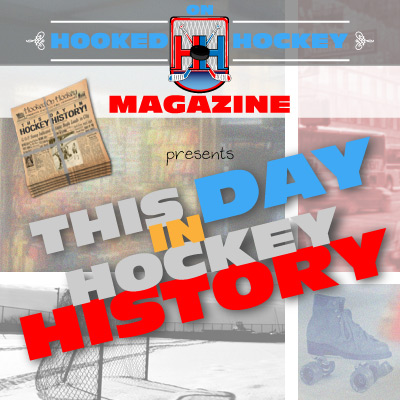 June 13: The Hockey Hall of Fame announced four new classes on this day:
1961 –Syl Apps, Charlie Conacher, Hap Day, George Hainsworth, Joe Hall, Percy LeSueur, Maurice Richard Milt Schmidt, and Oliver Seibert.
1966 – Ted Lindsay, Max Bentley, Frank Brimsek, Ted Kennedy, Toe Blake, Elmer Lach, Ken Reardon, Butch Bouchard, Babe Pratt, and NHL President Clarence Campbell (who would have a conference named after him).
1974 – Tommy Ivan (general manager of Chicago Black Hawks), Dickie Moore, Art Coulter, Billy Burch, Tomas Dunderdale, Charles Hay and former NHL referee-in-chief Carl Voss.
1988 – Brad Park, Tony Esposito, Guy Lafleur, Buddy O'Connor, builder Ed Snider, and official George Hayes.
June 13, 1978 – Fearing that the Cleveland Barons (who had finished their second season) and Minnesota North Stars were about to fold, the NHL Board of Governors unanimously agreed to a merger of the two teams. Although it was more than the Barons were absorbed into the North Stars franchise, as Minnesota kept their team but took on the Barons owners. The dispersal draft took place two days later.
June 13, 1987 – In the NHL Entry draft held in Detroit, the Sabres used the first overall pick to select Pierre Turgeon, who, at 17 years and 10 months, became the youngest #1 pick in NHL history. A risky selection, but Turgeon was a good choice, as he would end up scoring 1,327 points in 1,294 games…although they could have taken Brendan Shanahan, who was taken by the Devils with the #2 pick…or Joe Sakic, who somehow fell to the #15 pick.
June 13, 1995 – The Devils beat the Flyers 4-2 in Game 6 of the conference finals to advance to the Stanley Cup Finals for the first time in franchise history. They would go on to win their first Cup as well that year.
June 13, 2002 – Brendan Shanahan scored twice in the Red Wings 3-1 win over the Hurricanes in Game 5 of the Finals to win another Stanley Cup, their third in six years. Having won his ninth Stanley Cup as a head coach, the legendary Scotty Bowman decided that was enough, and retired.
Source: Hockey Hall of Fame