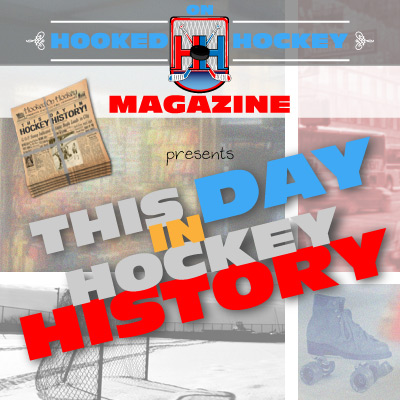 Today in hockey history, one of the most, uh, "colorful" personalities in the sport today is born, a great drafted breaks a bit of a nationality barrier, a few new Hall-of-Fame inductees, and an impressive record is set and another is tied in the same game.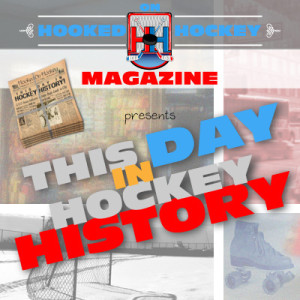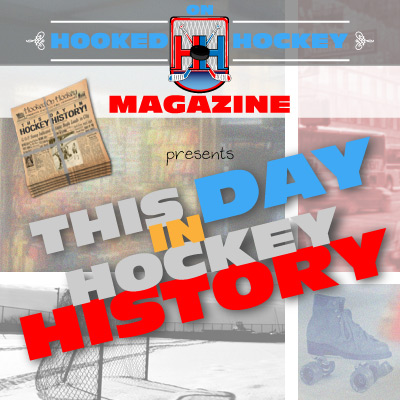 June 17, 1952 – The notorious player, GM, and TV analyst Mike Milbury was born in Brighton, Massachusetts. Milbury is known for many things, although none of them are necessarily for being good at any of his jobs. His most famous moment as a player is climbing the glass in New York as a Bruin and beating a Rangers fan with the fan's own shoe. He's known as being one of the worst general managers in league history, trading away players like Zdeno Chara, Roberto Luongo, Wade Redden (when he was considered good), Olli Jokinen, and Tim Connolly for basically nothing, and then drafting Rick DiPietro with the #1 overall pick. Oh, he also traded Chara and the second overall pick, who became Jason Spezza, for the infamous Alexi Yashin, who he then signed to a ridiculous 10-year, $87.5-million contract. Yashin proved to be useless, and was bought out in 2007. As for his television career…well, you can find a lot of his shenanigans with a simple YouTube search, but to summarize, he's a bit of an irrational clown.
June 17, 1989 – With the #1 overall pick, the Quebec Nordiques drafted Mats Sundin, making him the first European player to be taken first. Yes, although he played virtually his entire career with the Leafs, he did in fact play four seasons with Quebec before being traded, then playing 13 seasons in Toronto (and one with Vancouver).
June 17, 1990 – Three new members to the Hall: Gil Perreault, Bill Barber, and Fernie Flaman.
June 17, 1995 – The Devils set an NHL record by winning their ninth road game of the postseason, a 2-1 win at Detroit in Game 1 of the Finals (Detroit had just 17 shots). The Devils would also win Game 2 to extend their streak, but that's where it ended…because they won the next games as well, ending the series and preventing the opportunity to win any more road games. Also, Scotty Bowman became the first coach in NHL history to appear in the Stanley Cup Finals with four teams: St. Louis, Montreal, Pittsburgh, and now Detroit.
Source: Hockey Hall of Fame