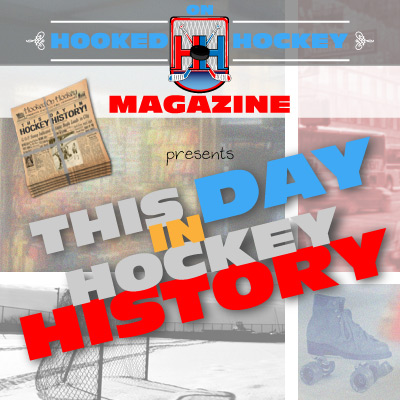 Today in hockey history, a legendary defenseman completes his ridiculous streak, a very unique trade, a new Hall of Fame class, a player becomes the first person to do something with his team, and an interesting new hiring for head coach.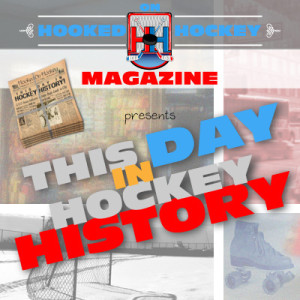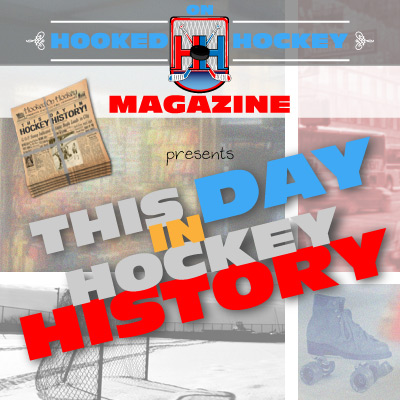 June 18, 1975 –Bruins' defenseman Bobby Orr won the Norris Trophy…for the eighth straight year, extending his NHL record for most consecutive trophy wins by a single player AND total wins of a specific award. It wasn't until 1987 when Gretzky tied that record with his eighth-straight Hart Trophy, and he'd break the record for most wins of a single award with nine two years later…although the closest anyone has come to trying Orr's Norris streak are various players with three (Nicklas Lidstrom has seven total).
June 18, 1987 – The Rangers traded their first round draft pick…for a coach. Yes, the Rangers traded a draft pick and $75,000 to the Nordiques for head coach Michel Bergeron. That was the first time that happened, and I don't think that will ever happen again…I'm not even sure if it's legal. And it wasn't a great trade, as the Rangers missed the playoffs that year (36-34-10) before firing him with two games left the following season.
June 18, 1989 – The Hockey Hall of Fame announced its next class: Darryl Sittler, Herbie Lewis, and Soviet goaltender Vladislav Tretiak.
June 18, 1999 – The Thrashers obtained goaltender Damian Rhodes from the Ottawa Senators in exchange for "future considerations." Rhodes, who was obtained one week before the expansion draft, became the first player in Atlanta Thrashers history. What a great honor to have.
June 18, 1999 – The Oilers named Kevin Lowe as their new head coach, and he replaced Ron Low. Yep, Lowe replaced Low. Confusing, but at least the players didn't have to remember a new name for their coach.
Source: Hockey Hall of Fame