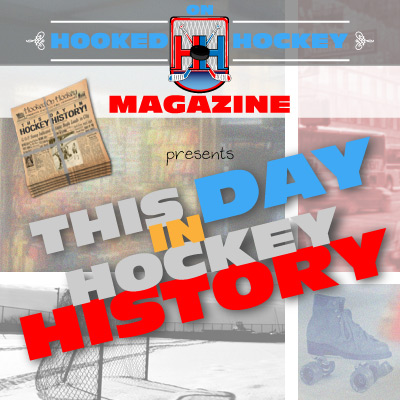 Today in hockey history, a trophy is rebranded, a nine-Stanley Cup-winning player/coach is born, a legend takes on a role outside of playing that may not have been his best decision, and a team records an absurdly low number of one statistical category in a Finals game.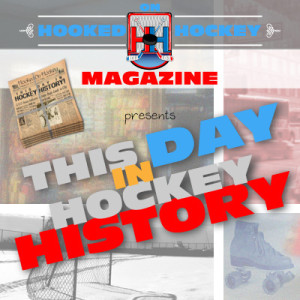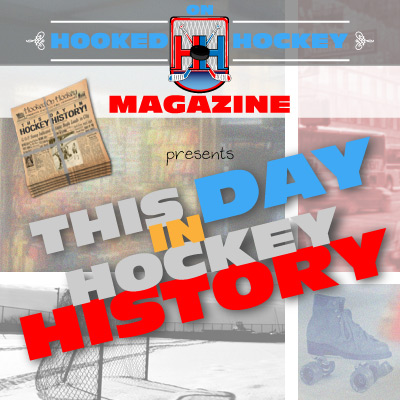 June 2, 1948 – The NHL announced that the Art Ross Trophy would now be awarded to the year's scoring leader rather than the "most outstanding player." Montreal's Elmer Lach was the first recipient of the transformed award (61 points). The NHL wouldn't have an award for the most outstanding player until 23 years later when it created the Lester B. Pearson Award, which was changed in 2010 to the Ted Lindsay Award.
June 2, 1951 – Hall-of-Fame defenseman Larry Robinson was born in Winchester, Ontario. Robinson accumulated a total of nine Stanley Cups as a player and a coach (six as a player with the Canadiens, two as an assistant coach for the Devils, and another as the head coach of the 1999-00 champion Devils). He played an impressive 1,384 regular-season games (17 seasons), accumulating 207 goals, 751 assists, and two Norris Trophies, but played in an even-more impressive 227 playoff games accumulating 144 points and a Conn Smythe Trophy in his Habs' 1978 championship.
June 2, 2000 – The Coyotes named Wayne Gretzky, who owned a 10% stake in the team, as their new Managing Director of Hockey Operations. The move, along with Gretzky's partial ownership, helped keep the Coyotes in Phoenix and avoid a move to Portland, Oregon. He'd later take over coaching duties of the team (2005), and that's regarded as one of the worst decisions of his, and the Coyotes, hockey career. In four seasons, he led his team to a 143-161-24 record, failing to place higher than fourth in the division in any season. The lack of success paired with a franchise in a struggling market contributed to the team filing for bankruptcy, which nearly cost the city its team.
June 2, 2001 – The Devils beat the Avalanche 3-2 in Game 4 of the Finals, a game in which they outshot Colorado 35-12. Yep, the Avs had 12 shots. Mmm, that neutral zone trap is so exciting! Colorado won in seven.
Source: Hockey Hall of Fame