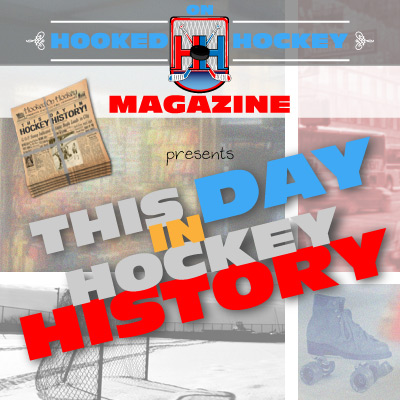 Today in hockey history, a Scotty Bowman is born, a young man is named coach, a team ties an impressive playoff record, and a controversial trade that changed the dynamics of two teams very differently.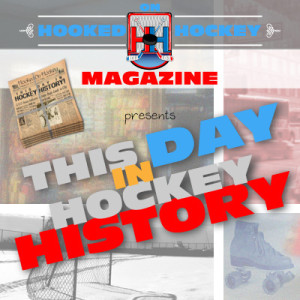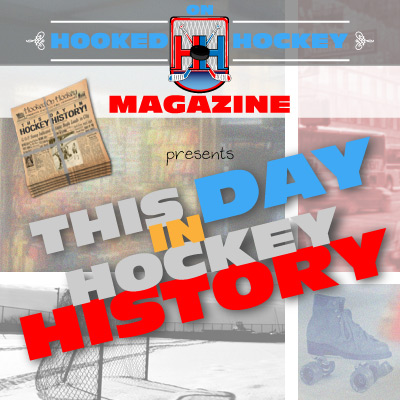 June 20, 1911 – Scotty Bowman was born in Winnipeg, Manitoba. Now I know what you're thinking: Scotty Bowman is more than 100 years old??? Well, yes, but not the Scotty Bowman you're thinking of. Ralph Bowman was born in 1911, and for some reason, he was given the nickname "Scotty" early in his career. He was the first player to score an NHL penalty shot goal, with the St. Louis Eagles, and he also won two Cups with Detroit. Not as many as the Scotty Bowman, whose, fun fact, name was actually William Bowman, but still an impressive résumé.
June 20, 1988 – The Blues named Brian Sutter as new head coach. Sutter, who had played all 12 years of his career with the team, received his new position almost immediately after retiring as a player. He was just 31 years old when hired, and he coached the Blues for four years, winning the Jack Adams in 1991, meaning he spent the first 16 years of his NHL career with St. Louis.
June 20¸1992 – The Nordiques traded the rights to the recently drafted Eric Lindros to the Flyers and the Rangers. The Nordiques had worked out a trade for both teams somehow, so the situation went to arbitration, and Lindros was sent to Philly, where he spent the next eight years. It was the result of an interesting and controversial situation: Lindros, the superstar prospect expected to go first overall, publicly stated that he would never play in Quebec, who had the #1 overall pick. The Nordiques drafted him anyway and refused to trade him, stating that he would either sign a deal with the team or never play in the NHL. It was rumored that the NHL basically told them to trade him, since they couldn't afford to have such a talented player waste away and ruin league image. Even more interesting, the "forced" trade helped lead to an eventual Colorado Avalanche, formerly the Nordiques, championship in 1996, and another in 2001, because they received Peter Forsberg, Ron Hextall, four other players, and two first-round picks.
June 20, 1995 – The Devils beat the Red Wings 4-2 in Game 2 of the Finals in Detroit, tying a playoff record with seven consecutive road wins. They actually broke the record for road wins that year with 10. They couldn't extend that record or break the consecutive road win record because they swept the Wings, preventing any more road games.
Source: Hockey Hall of Fame
Love Reading About Hockey?

Subscribe to keep up-to-date with the latest and most interesting hockey news!
| | |
| --- | --- |
| | We hate spam just as much as you |