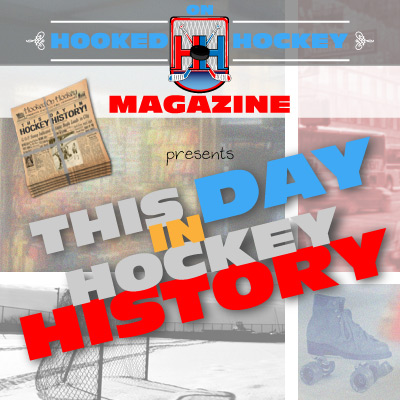 Today in hockey history, an NHL team calls it quits, the league chooses its next commander, a league merges with the NHL to bring in four new teams, and two very prominent players are taken with the #1 pick.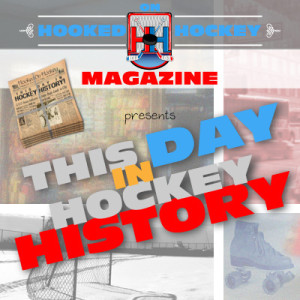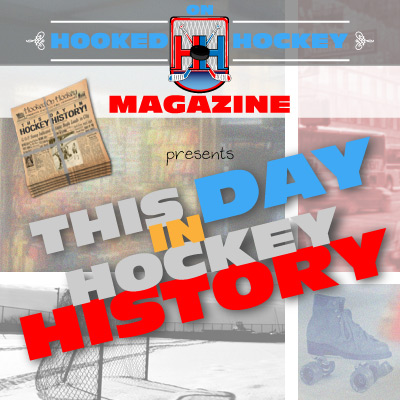 June 22, 1938 – The Montreal Maroons withdrew from the National Hockey League, and would officially fold two months later, leaving just one team in Montreal. That brought the league down to seven teams, and it wasn't until the New York Americans left the league in 1942 that the Original Six Era began. The Maroons actually began play two years before the Rangers, Red Wings, and Black Hawks.
June 22, 1977 – John A. Ziegler Jr. became the fourth president in NHL history. Yep, 60 years after being established in 1917, the NHL, the league only had three presidents (also known as commissioners) until this point. And the crazier part is that one of them served for just three years! Frank Calder was the first president, serving until 1943. Then Red Dutton took the job but only held the position for three years. Clarence Campbell took over in 1946 until 1977, and then Ziegler took the job. He lasted a solid 15 years before being replaced by Gil Stein, who lasted just one year (resulting from the "Ten-day Strike"), before the demon man we've come to love to hate took over in 1993, Sir Commissioner Gary Bettman, who has had a 20-year reign of terror. Yeah, 1993, so it took him all of one year before his incompetency gifted us with the first lockout (1994-95).
June 22, 1979 – The merger became complete, as NHL absorbed the Oilers, Whalers, Nordiques, and Jets from the World Hockey Association (WHA), giving the NHL 21 teams for the 1979-80 season. The WHA ceased operations after the union.
June 22, 1991 – The Quebec Nordiques selected Eric Lindros with the first overall pick in the draft in Buffalo, New York. If you recall, they ended up trading the rights to Lindros one year later because he did not want to play in Quebec, forcing their hand.
June 22, 2002 – The Blue Jackets selected Rick Nash first overall in the draft held in Toronto. He immediately joined the big club, and it took him just two years in the NHL to win a goal-scoring title, the Maurice "Rocket" Richard Trophy, with 41 goals (career high)…although he shared that title with Jarome Iginla and Ilya Kovalchuck, who also scored 41.
Source: Hockey Hall of Fame