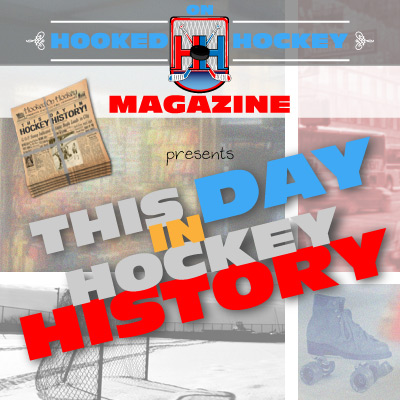 Today in hockey history, a very old player is born, the Hall of Fame has one of its best classes despite inducting only one player, one of the biggest gaffes in NHL history occurs, and a somewhat-controversial superstar is drafted.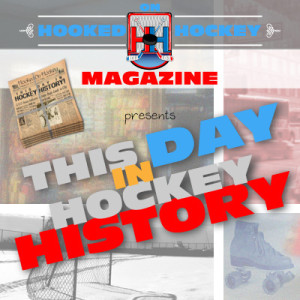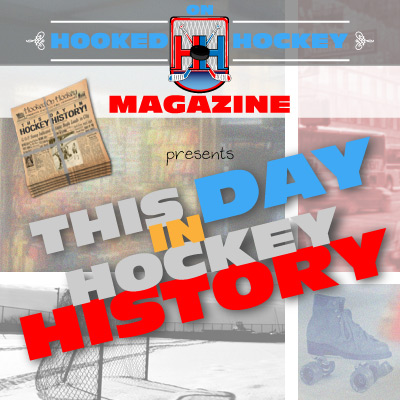 June 23, 1883 – Hall of Famer Fred "Cyclone" Taylor born in was Tara, Ontario. He was given the nickname "Cyclone" because of his ridiculous skating abilities. He was so fast, in fact, that he actually was moved from forward to defense because his linemates couldn't keep up with him. Who was the coach of that team? Taylor played in many leagues now obscure to history today, including the International Hockey League (IHL), National Hockey Association (NHA), and Pacific Coast Hockey Association (PCHA). He actually won two Stanley Cups, before the birth of the NHL one with the Ottawa Hockey Club in 1909 and another with the Vancouver Millionaires in 1915. He lived until the ripe age of 94, and the Canucks honored his contributions by changing the name of the team's annual MVP award to the Cyclone Taylor Trophy.
June 23, 1999 – The Hockey Hall of Fame announced its three newest members: Wayne Gretzky, and two other guys that don't matter. Just kidding, the others were referee Andy van Hellemond and Ian "Scotty" Morrison (referee, VP of officiating, president of the HoF). So yes, only one player was inducted, but man what a class.
June 23, 2001 – In one of the worst trades in NHL history, Islanders' GM Mike Milbury sent a 24-year-old Zdeno Chara, Bill Muckalt, and the #2 pick in the draft, which became Jason Spezza, for…Alexei Yashin. Yes, the guy that's no longer in the NHL because he couldn't handle it, whereas those other two [important] guys are currently touted as superstars. As if that trade wasn't bad enough, he immediately signed Yashin to a ridiculous 10-year, $87.5-million contract. What?
June 23, 2001 – The Thrashers selected Ilya Kovalchuk with the #1 pick in the draft, making Kovalchuck the first Russian to be selected first overall. Even though it was a great pick and he was the team's best player all time, the Thrashers had to pack it up and move to Winnipeg ten years later.
Source: Hockey Hall of Fame