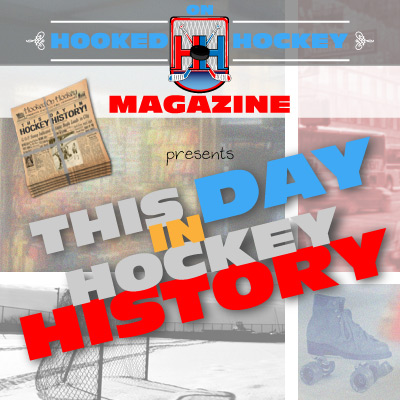 Today in hockey history, a player puts on a different jersey for the first time in his illustrious career, a team moves from a city (for the first time), a new Hall of Fame team is inducted, a franchise's heroic player takes on a management position, and speaking of management…one of the worst cases of management you will ever seen in any sport.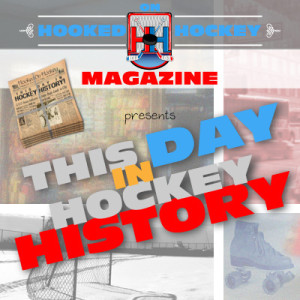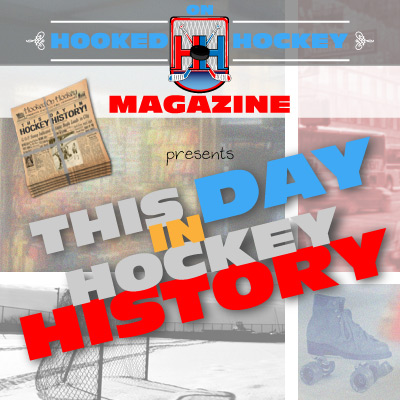 June 24, 1976 – The great Bobby Orr signed with the Black Hawks, marking the first time he was property of a team other than the Bruins (for 11 years). He played just 26 games in Chicago over two seasons before retiring due to injury.
June 24, 1980 – The Atlanta Flames franchise relocated to Calgary, Alberta. Don't worry, Atlanta would get their team back 17 years later…but they felt so bad for Winnipeg, who had lost their team in 1996, that they decided to run their franchise into the ground so they would have no choice but to move there in 2011.
June 24, 1986 – The Hall of Fame announced its newest class: Leo Boivin, Dave Keon, Serge Savard, and builder William Hanley.
June 24, 1999 – With the Penguins recently declaring bankruptcy and on the verge of relocation, Mario Lemieux stepped up and became new owner of the franchise. The franchise was bleeding money, so they asked players to defer their salaries, and Lemieux, who had recently retired, put $20 million of the salary he was owned into equity in exchange for controlling interest of the team. You can read more about it here. Lemieux, of course, unretired in 2000, making him the captain of the team and of the franchise.
June 24, 2000 – Remember in yesterday's segment (tell me you've been reading) when we found out about Mike Milbury's incompetency as a GM? It gets worse. In the 2000 NHL Entry Draft, the Islanders too Rick DiPietro with the #1 pick, the first goalie to be taken first overall. There's a reason goalies typically aren't drafted high. But OK, even though as we found out, the pick didn't work out (DiPietro has played just 47 games over the past five years due to injury), goaltending is an important position, and you can almost justify the pick. But then it gets worse, and he destroys any theory that he put any sort of rational thought into that decision along with any theory he ever made. On that same day, Milbury traded Olli Jokinen, who has turned into a very good player, and Roberto Luongo – yes Roberto Luongo, drafted by the same Milbury three years earlier with the #4 pick, one of the most talented goalies in the league today (well, at least for some time), who was just 21 years old (and played only 24 games) at the time. So tell me more about this building around goalies strategy, Mike. He could have kept Luongo and taken Dany Heatley (taken #2) or Marian Gaborik (taken #3) instead. But that's not all. The players he got in return from the Panthers? The legendary Oleg Kvasha and Mark Parrish. Oh, I'm surprised you never heard of those superstars. The forwards combined for a -35 in their nine combined seasons with the Islanders (although Parish did score 118 goals in five seasons).
Source: Hockey Hall of Fame
Love Reading About Hockey?

Subscribe to keep up-to-date with the latest and most interesting hockey news!
| | |
| --- | --- |
| | We hate spam just as much as you |