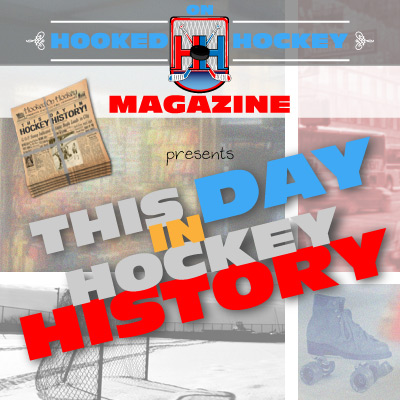 Today in hockey history, the league gets a little expansion happy, a notable coach is hired who's better known for other things, a new Hall-of-Fame class, and a few changes to the rules, including a very significant one.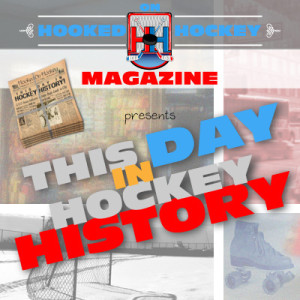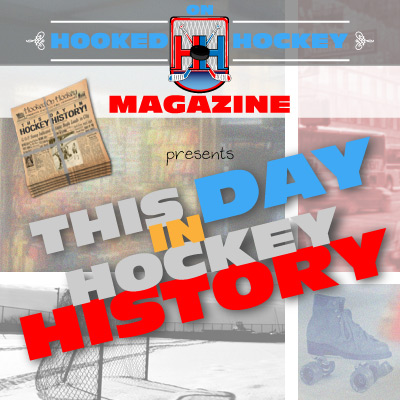 June 25, 1965 – The NHL announced its intention to expand the league from six teams to 12, and two years later, that ambition came true, as the Flyers, Penguins, Blues, Kings, California Seals, and Minnesota North Stars entered the NHL.
June 25, 1992 – The L.A. Kings announced that they had hired Nick Beverly as the new GM and, more notably, that they had hired Barry Melrose as their new coach. We all know Barry for his ridiculous[ly awesome] mullet, his ESPN appearances (one of three guys on the show that acknowledges it as a sport), and his tendency to get literally every one of his predictions wrong. Yes, you can bet against him at almost a 100 percent success rate. But besides that, he had a brief coaching career, which included reaching the Cup Finals in his first year with the Kings, only to be fired two seasons later, and then attempting to get back into coaching 14 years later with the Lightning, only to win five of the team's first 16 games and get fired.
June 25, 1993 – The Hockey Hall of Fame announced its newest members: Billy Smith, Steve Shutt, Guy Lapointe, and Edgar Laprade. Buffalo's Seymour Knox III and Vancouver's Frank Griffiths were named to the Builders' Section.
June 25, 1997 – More expansion news: on this day, the NHL officially approved the expansion of four more teams, bringing the total to 30. The most recent expansion warranted teams in the cities of Columbus, Nashville, Minneapolis (Minnesota), and….Atlanta. Yep, the Atlanta Thrashers were born, only to be moved to Winnipeg 14 seasons later. Hopefully that's the last of the expansions.
June 25, 1998 – The NHL Board of Governors announced a few updates to the league. One addition was the Maurice "Rocket" Richard Trophy, the annual award given to the player who scores the most regular season goals (Alexander Ovechkin leads the list of winners with three). A minor change announced was that the goal line would be moved from 11 feet from the end boards to 13 feet, allowing for more behind-the-net play. The biggest rule change was the addition of a second referee; there used to be just one official, but the league wanted to stop the behind-the-play altercations and cheap shots (presumably to clean its image), so they added another ref. While the "center-ice" official (each ref covers one half of the ice) has accomplished that goal, it's created the side effect of whistle-happy officials that tend to call penalties in the corner that can't really see and probably shouldn't be calling, especially since the other ref is RIGHT THERE.
Source: Hockey Hall of Fame