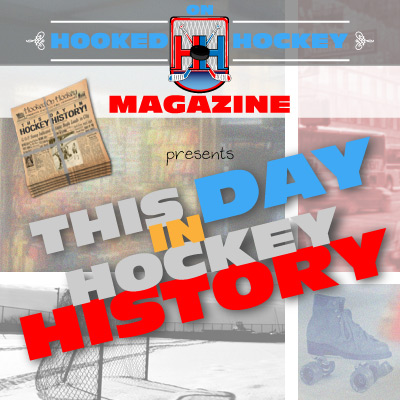 Not a whole lot going on today in hockey history…the Hall of Fame announced a new class, an NHL superstar signs with a rival league, and a solid first-overall draft choice.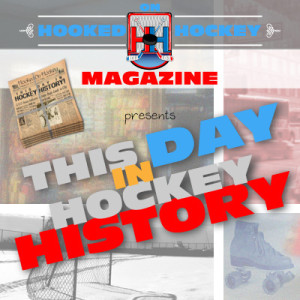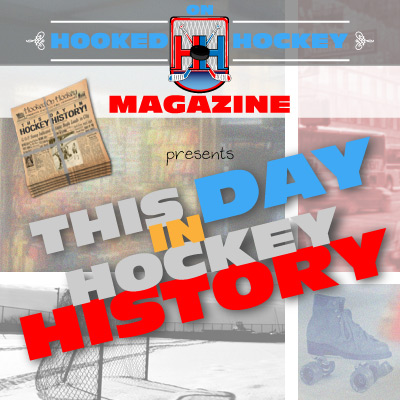 June 27, 1950 – The Hockey Hall of Fame announced its newest members: Newsy Lalonde, Joe Malone, Scotty Davidson, Mike Grant, "Si" Griffis, and Charles Drinkwater.
June 27, 1972 – After 15 seasons with the Black Hawks, goal factory Bobby Hull signed a deal with the Winnipeg Jets…of the World Hockey Association (WHA). Unhappy with the salary he was being offered in relation to his star status, Hull decided to sign a deal ($250,000/year for 10 years) with the league that was the NHL's biggest direct competitor in several decades. He was the biggest star the WHA had ever seen, and his presence encouraged many stars, including Gordie Howe, to sign with the NHL's rival. Eventually, the WHA accumulated enough talented players to become a threat to the NHL, and in 1979, the NHL absorbed four teams from the WHA (the Jets, Oilers, Hartford Whalers, and Quebec Nordiques) and the rest of the league was disbanded.
June 27, 1998 – After being proclaimed as the "Michael Jordan of hockey" by Lightning owner Art Williams, Tampa Bay drafted Vincent Lecavalier with the #1 overall pick. His start wasn't great but the team seemed so sure of his skills that, even after just two seasons and 162 games totaling 95 points (just 28 in his first season), Lecavalier was named captain of the team at 19 years and 314 days, breaking Steve Yzerman's record for youngest captain in league history, by a year and a half no less (since surpassed by Sidney Crosby and Gabriel Landeskog). However, he didn't live up to his owner's extreme expectations, and he clashed with head coach John Tortorella (shocker), so he was stripped of his captaincy, not to regain the title until 2008. He may not be the "MJ of the NHL," but he's certainly had a very solid career, winning a Stanley Cup in 2004 and scoring 874 points (so far) in 1,037 games with the Lightning.
Source: Hockey Hall of Fame