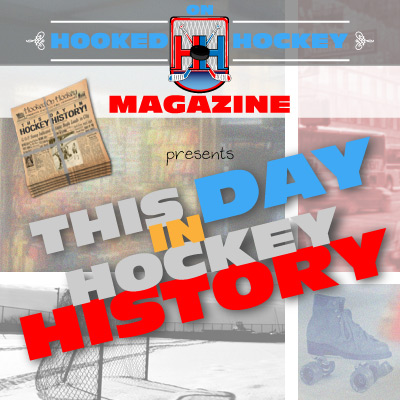 Today in hockey history, a player is born and becomes the first from his native country to play an NHL position; a very colorful, exciting, and talented player whose life was full of crazy events is born, and a very interesting and big trade takes place.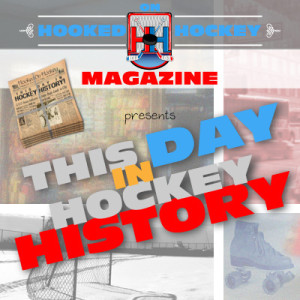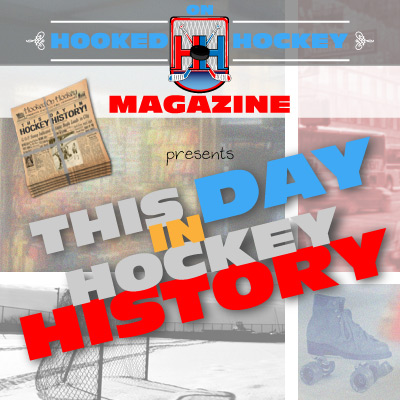 June 29, 1963 – Former NHL goalie Peter Sidorkiewicz was born in Dabrown Bialostocka, Poland (try saying that sentence three times fast!). Sidorkiewicz was the first goatender to have been born in Poland to play in the NHL.
June 29, 1968 – Former NHL center Theoren Fleury was born in Oxbow, Saskatchewan. Fleury was known for being one of the craziest guys in the NHL despite being one of the smallest players on the ice at just 5'6"; so crazy, in fact, that he was a centerpiece of a brawl between Canada and Russia in the 1987 World Juniors that ultimately disqualified both teams. He was considered a longshot to even make the NHL roster, but he rose above the doubt by scoring 1,088 points in 1,084 games, good for about 1,084 times his NHL life expectancy. His career was cut a bit short due to alcohol addiction, problems which likely partially arose from the sexual abuse he received as a 14-year-old by his former coach, in addition to a poor family environment and poverty (he wrote a book about all that). Yet Theo still managed to score 1,000 points; just imagine what he could have done without problems during his NHL career.
June 29, 1990 – In what was considered one of the biggest trades at the time (and one of the more interesting), Chicago traded Denis Savard to the Canadiens in exchange for Chris Chelios. The most interesting part of the trade is that Savard was a Montreal native and Chelios was a Chicago native, sending both players back to their respective hometowns. Savard won a Cup, his first, with the Canadiens three years later, while Chelios, who got his first ring in his rookie season in 1986 with the Habs (played just 10 games), would win with Detroit 12 years later…and also 18 years after the trade (Detroit). Yeah, the dude just never stopped playing, and is the second-oldest person to have played an NHL game (behind Gordie Howe).
Source: Hockey Hall of Fame