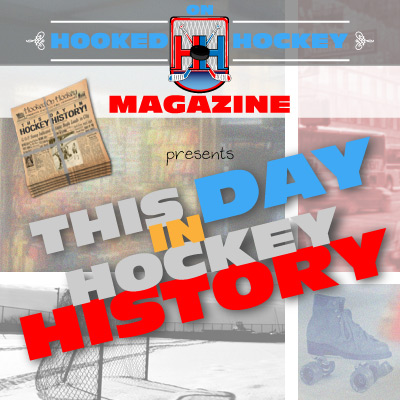 Today in hockey history, a massive trade sends a Hall-of-Famer and interesting character to a new team, a defenseman outscores everyone else on the ice combined, and a very embarrassing goal in a most inopportune time.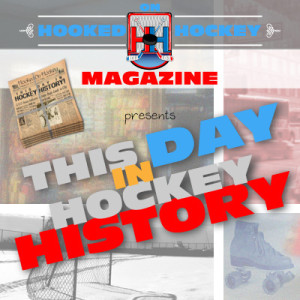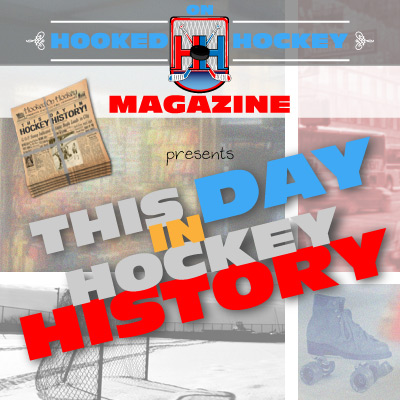 June 3, 1955 – The Red Wings and Bruins made a monster nine-player trade, and most notably, the legendary Terry Sawchuck was sent to Boston (Bruins sent five players to Detroit). But Sawchuck would play just two seasons with the Bruins before "retiring" and returning to Detroit, playing seven more seasons there. In his 21-year career, Sawchuck suffered a ridiculous amount of injuries, leading to his famous portrayal in Life Magazine in which his 400+ scars (including three on his eyeball) were amplified through makeup, although that does not begin to show all the injuries he suffered through his career both on and off the ice, which included a collapsed lung, a spinal disorder that prevented him from sleeping for more than two hours at a time, a pulmonary embolism, ruptured disks in his back, torn tendons in his hand, multiple surgeries on different body parts, various cuts and bruises, mono, and depression (which ultimately led to his death). In retrospect, he probably should have donned a mask before he was 14 seasons into his career, and teams probably should have carried a backup goalie so he could rest and recover.
June 3, 1993 – Eric Desjardins scored the overtime winner just 51 seconds into the extra period to complete the hat trick in Game 2 of the Finals to become the first defenseman to record three goals in a Finals game. And they needed every one of those goals, too, as Desjardins scored all three of the Canadiens goals in their 3-2 win over the Kings.
June 3, 1998 – Jamie Langenbrunner scored the overtime winner just 46 seconds into the period…from center ice! Yep, Langenbrunner took a slap shot from the red line that bounced over the pad of Chris Osgood to help the Stars win 3-2 over the Red Wings in Game 5 of the conference Finals. What a way to lose the game! Fortunately for Osgood, it wouldn't be one of the defining moments of his career, as Detroit won the series and the Cup that year.
Source: Hockey Hall of Fame