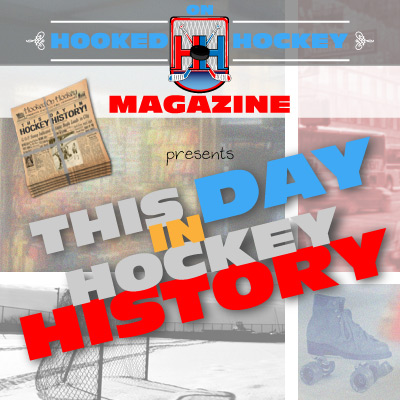 Today in hockey history, a franchise that had recently moved to a new city is officially given its new (and appropriate) name, a player is acquired for chump change (a move that one team would regret), and a man finally retires after a lengthy career in professional hockey.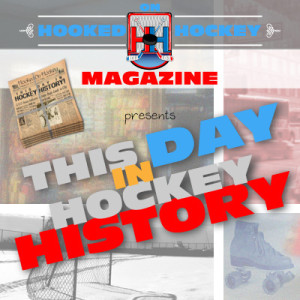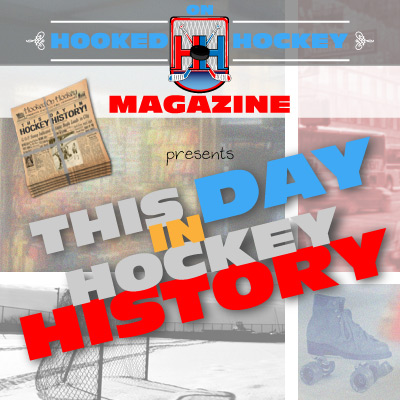 June 30, 1982 – The new team in New Jersey that had moved from Colorado (Colorado Rockies) was officially named the "Devils" after fan balloting, in homage to the legend of the Jersey Devil. I think that's a good name choice with a fantastic logo (that's an "N" and a "J" for New Jersey if you hadn't noticed) that we can all agree one. Runners up included the "Blades" (meh), the "Americans" (absolutely not, there's no way a team from New Jersey is being called the Americans) and the "Meadowlanders." Could you have imaged if that last choice won? "I'm so proud to be a New Jersey Meadowlander," said Scott Stevens. It's like the "Islanders," only much more lame and awkward sounding. Other failed name choices included the "Trap," the "Martys," and the "Rangers suck"…and there even was, peculiarly, a write-in vote for the "Mickey Mouses."
June 30, 1993 – The Red Wings acquired Kris Draper, who had only played 20 games in 4 seasons, from the Winnipeg Jets in exchange for "future considerations." The considerations? They ended up being exactly one dollar. Yes, the Red Wings acquired Kris Draper, who eventually became one of five players to play 1,000 games in a Detroit uniform, for pocket change architect-of-the trade Doug MacLean probably found in his couch cushions. His impact on the team gave him somewhat-clever nickname "The One Dollar Man" (which sounds derogatory out of context). Draper would win four Cups with the team, and he also won the Selke (best defensive forward) in 2004, which, as you might expect with the way trophy voting goes, was his best career offensive year stat-wise (24 goals, 40 points). Oh, he was also the victim of Cladue Lemieux's hit from behind that, in addition to the competitive and successful nature of both teams, sparked the Wings-Avalanche rivalry that lasted a while.
June 30, 1993 – Emile Francis resigned from his position with the Hartford Whalers, ending his 47-year Hall-of-Fame career in professional hockey. He played as a goaltender with the Black Hawks, Rangers, and several WHL and AHL teams from 1946-1960. He head-coached the Guelph Royals (OHA) from 1960-62, the Rangers from 1966-75 (plus one year as assistant coach from 1962-63), and the Blues from 1976-77 and 1981-83. He was also the GM and executive VP of the Blues from 1976-1983. Then, he finally joined the Whalers as president and GM, finally retiring in 1993. In 1982, he was both named the recipient of the Lester Patrick Award (contributions to the game) and elected to the Hall of Fame as a builder.
Source: Hockey Hall of Fame
Love Reading About Hockey?

Subscribe to keep up-to-date with the latest and most interesting hockey news!
| | |
| --- | --- |
| | We hate spam just as much as you |