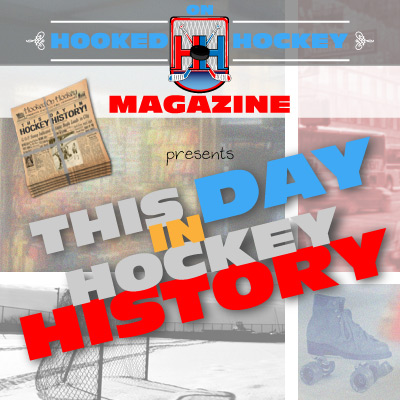 Today in hockey history, the Hall of Fame announces two new classes, a legendary player is drafted and changes a franchise's fortunes, a team wins the Cup to mark the last of a certain circumstance, a flurry of goals in one period of the Finals, a player who won the Cup with that previous champion listed wins with a different team, and the team that lost the previously mentioned matchup wins a Cup and sets a few records.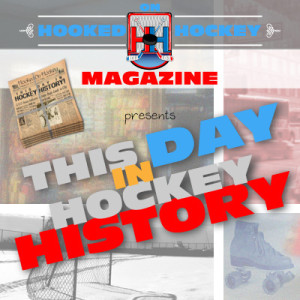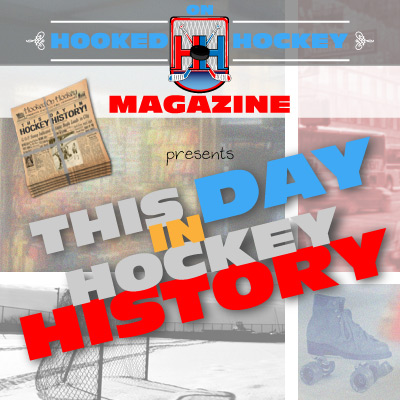 June 9, 1964 – The Hockey Hall of Fame announced its newest members: Doug Bentley, Bill Durnan, Babe Siebert, "Black Jack" Stewart, and referee Bill Chadwick.
June 9, 1984 – The Pittsburgh Penguins' history was changed forever when they drafted Mario Lemieux with the #1 overall pick. And it was just in time, too, as the Penguins were going through some financial struggles and contemplating bankruptcy.
June 9, 1993 – The Canadiens beat the Kings 4-1 in Montreal to win the 1993 Cup in just five games. Patrick Roy was awarded the Conn Smythe Trophy. It was the last time a Canadian team won the Stanley Cup.
June 9, 1994 – The Canucks scored five goals in the third period against the Rangers to tie a record for the most goals in the third in a Finals game, in a 6-3 win over the Rangers in Game 5.
June 9, 2001 – Alex Tanguay factored into all three of the Avalanche goals (two goals and an assist) in their 3-1 win over the Devils in Game 7 of the Finals to win their second Cup in five years. Roy, who had won the Conn Smythe with the Habs exactly eight years ago, won his third career Conn Smythe.
June 9, 2003 – Exactly two years after losing Game 7 of the Finals, the Devils played another Game 7, this time against the Mighty Ducks, but this time they won 3-0. With the shutout, Martin Brodeur set an NHL record with his seventh shutout of the year. The Devils also set another record for the most home wins in a single playoff year with 12.
June 9, 2004 – The Hockey Hall of Fame announced its next class: Ray Bourque, Paul Coffey, and Larry Murphy, and builder Cliff Fletcher.
Source: Hockey Hall of Fame
Love Reading About Hockey?

Subscribe to keep up-to-date with the latest and most interesting hockey news!
| | |
| --- | --- |
| | We hate spam just as much as you |