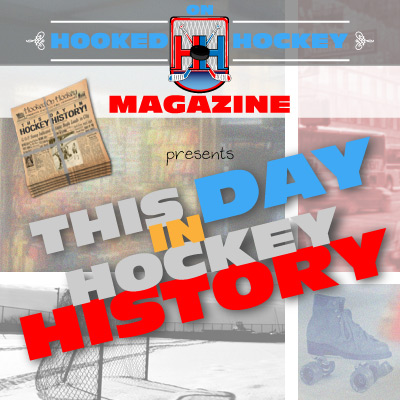 Today in hockey history, the last time a coach takes part of the action on the ice (unless you count throwing sticks onto the ice), a team sets a record for penalty minutes (you can probably guess which one), another ridiculous Gretzky feat, and an incredibly impressive coaching accomplishment.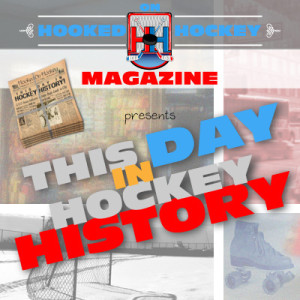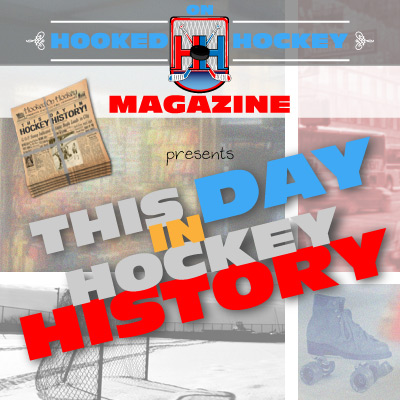 March 1, 1970 – Minnesota North Stars' coach Charlie Burns became the last player/coach in NHL history when he played in an 8-0 North Stars' win over the Toronto Maple Leafs, and he remained a player/coach for the rest of the year. Interestingly, the struggling team ended a 20-game winless streak that day (0-15-5), and they won by eight goals! I guess it was the right coaching decision to dress himself.
March 1, 1973 – One team set the record for most penalty minutes in a season. Can you guess which team? Yep, the Philadelphia Flyers became the most penalized team NHL history when Bob Kelly's hooking penalty during a game against the Kings broke the old NHL mark of 1,371 set by Vancouver in 1970-71. And they'd have 13 more games to add to that total, finishing the season with 1,744 total PIMs (they also had 205 PIMs in just 11 playoff games). Well, they didn't call that team the "Broadstreet Bullies" for nothing. Although it's pretty funny that they broke the record on a harmless hooking call.
March 1, 1988 – Edmonton's Wayne Gretzky picked up an assist in a 5-3 win over the Kings to pass Gordie Howe as the NHL's all-time assist leader with 1,050. It took Howe 26 years to accumulate 1,049 assists, but Gretzky? Just nine years.
March 1, 2003 – Nashville's Barry Trotz set an NHL record for the most games coached with an expansion team from its inception, coaching his 392nd game with the Predators (a 5-4 OT win over the Blackhawks), breaking Terry Crisp's record with the Lightning. Yeah, that was 10 years ago, and he's STILL the coach of the Predators, the only coach the Predators, whose inaugural season was 1998-99, have ever had! How impressive is that! (He's also the longest-tenured coach in the NHL today, resulting from Lindy Ruff's recent firing).
Source: Hockey Hall of Fame