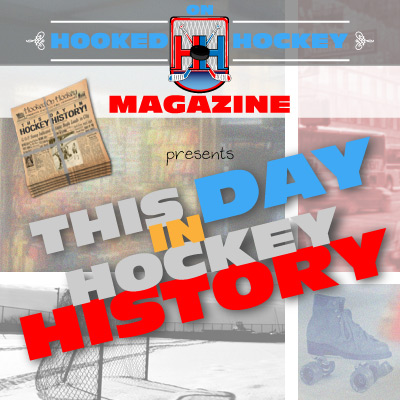 A very exciting day today in hockey history! The league agrees on its first expansion, the Bruins set three NHL records in a single game (and they're all legitimate), and one player redefines what it means to be a "goon" (the record he set was not as legitimate).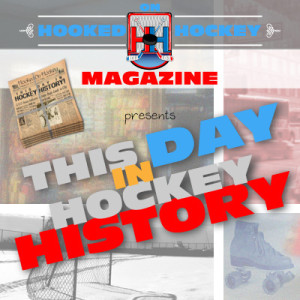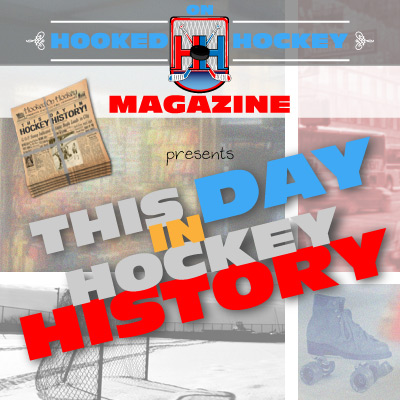 March 11, 1965 – The NHL Board of Governors announced the first official expansion of the modern NHL, a move that would double the teams in the league from six to 12! The Pittsburgh Penguins, Philadelphia Flyers, Los Angeles Kings, Minnesota North Stars (now the Dallas Stars), the St. Louis Blues, and the California Seals (moved to Cleveland in 1976 and merged with the North Stars in 1978) would comprise a new division that would join the teams that make up what is now known as "The Original Six" for the 1967-68 season.
March 11, 1971 – What a day it was for the Boston Bruins! In a ridiculous day, a 7-2 win in Los Angeles, the Boston Bruins and their players broke three NHL records and reached a milestone never before attained by any team!
The Bruins became the first team in history to win 50 games in a single season. They finished the year at 57-14-7 (yup, only 14 losses) and outscored opponents 399-207 (although they'd lose in the first round of the playoffs).
Phil Esposito scored to set a new single-season record for goals scored, breaking Bobby Hull's record of 58 set in 1968. And he'd score again to become the first 60-goal scorer in history. He finished the season with a record-breaking 76, good for just about one goal per game (78-game season).
Bobby Orr had a goal and three assists to set two new records for defensemen: his second assist broke the record for points in a season with 121, and his third assist broke the record for assists in a season at 88. The man whose record he broke? Bobby Orr.
March 11, 1979 – After being traded to the Los Angeles Kings earlier in the season, Randy Holt set two fantastic NHL records: penalties in a game with nine and penalty minutes in a game with 67. All 67 PIMs came in the first period of a 6-3 loss at, yup, Philadelphia. He was assessed a minor penalty early in the game and picked up 20 PIMs in a fight five minutes into the period, and then, because he felt like he was cheapshotted earlier in the game, instigated a bench-clearing brawl, resulting in 45 PIMs, including a triple misconduct. He shattered the old record of 52 set by Jim Dorey in 1968. The suspension for that type of behavior back in the day? Three games.
Source: Hockey Hall of Fame
Love Reading About Hockey?

Subscribe to keep up-to-date with the latest and most interesting hockey news!
| | |
| --- | --- |
| | We hate spam just as much as you |