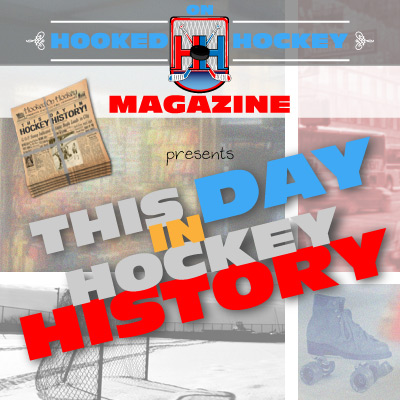 Today in hockey history, a team literally doesn't show up to a game (part of it at least), a fantastic feat by a defenseman, a Lemieux accomplishment, and a player that set several records with two different teams but only one franchise.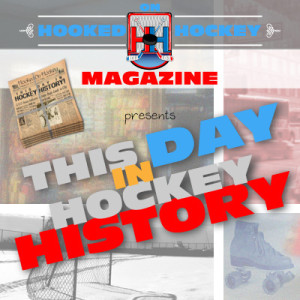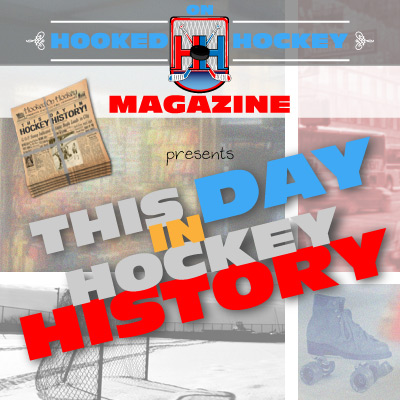 March 14, 1933 – The Chicago Black Hawks actually forfeited a game against the Boston Bruins after players refused to return to the ice after their head coach, Tom Gorman, was ejected from the game for yelling at the officials! Boston, who was up 3-2 at the time (it was 2-2 until Boston fired a shot into Chicago's empty net), was awarded a 1-0 victory. It was the one of only two forfeits in modern NHL history (that I can find, at least).
March 14, 1986 – Edmonton's Paul Coffey scored two goals and added six assists for an eight-point night, tying Tom Blandon's NHL record for points in a game by a defenseman, although Blandon never had the luxury of playing with Gretzky. The Oilers dominated the Red Wings 12-3 that night.
March 14, 1992 – Mario Lemieux became the first player in Penguins history to score 400 goals with the team (reaching the mark in a 6-3 loss at Toronto), and the 38th player overall to reach the milestone. Having played all his games with Pittsburgh, Super Mario continued to score and set a Penguins record that still stands today with 690 goals. He also holds Penguins career records for assists (1,023) and points (1,723) as well as individual season records for those three categories.
March 14, 2001 – In a 6-3 loss against the Canadiens, Ron Francis became the first player to score 1,000 points with the Carolina Hurricanes' franchise, which includes the Hartford Whalers. He played 10 seasons with the Whalers and then eight with the Penguins, before returning to the Whalers franchise only to find out they had moved to Carolina and now called themselves the "Hurricanes." He played another six seasons with the Canes, giving him 16 seasons with the franchise, before ending his career by playing one season with the Leafs. He'd finish his Hartford/Carolina career with 1,175 points and 1,186 games played with the franchise, both of which are far and away franchise records.
Source: Hockey Hall of Fame