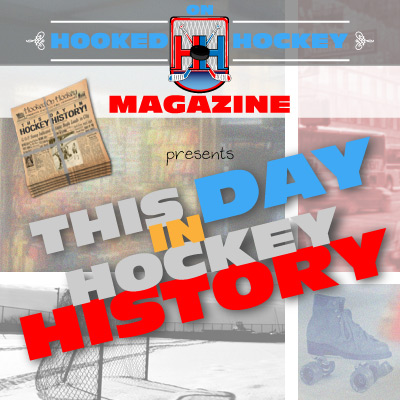 Today in hockey history, an embarrassing streak comes to an end, a feat by a legendary defenseman plus an NHL first that you wouldn't expect this player to get, a player who had success with two different teams in the same year, and a few weak Thrashers records are set.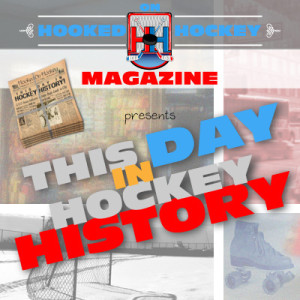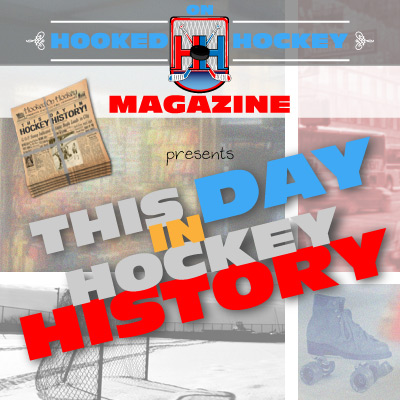 March 15, 1962 – The Bruins defeated the Red Wings 4-0 to end their club-record 20-game winless streak; Boston went 0-16-4 in that span, and finished with an abysmal 16-47-8. The Bruins were dreadful in the early 60s, so bad that they were able to draft this next guy in 1966…
March 15, 1970 – Boston's Bobby Orr scored two goals and added two assists in a 5-5 tie against the Red Wings to become the first defenseman, and fourth player overall, to record 100 points in an NHL season. With those 100 points, he reached another first: Bobby Orr – yes, Bobby Orr – became the first player in NHL history to record 100 points and 100 penalty minutes in the same season. Who would have ever thought that the first person to reach the mark would be Bobby Orr?
March 15, 1988 – After starting the year with Pittsburgh, Edmonton's Craig Simpson became the first player in NHL history to score 50 goals while playing for two teams in one season, scoring his 50th in a 6-4 Oilers' win over Buffalo. He picked a good year to get traded to the Oilers, as Edmonton would win the Cup that year.
March 15, 2003 – A couple of Thrashers records were set…neither of which were impressive. The Thrashers won their 24th game of the season…a franchise best. And Ilya Kovalchuck scored his 33rd goal of the season…the most any Thrasher had ever scored. Sure, they were only in their fourth season, but you would think they would have had a little more success. Also, exactly one year later, they'd set another franchise record… by winning their 16th home game of the season. The most to that point.
Source: Hockey Hall of Fame