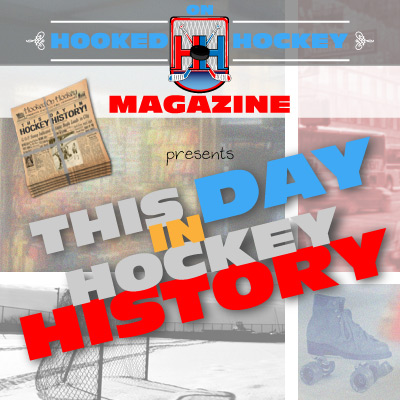 Today in hockey history, the league decides to try a goofy rule in an actual regular-season game, the first of a certain type of goal in the playoffs, the last goalie to truly defend his net, a player does something awesome but his team loses anyway, and one of the best starts to a career for a player you've probably never heard of.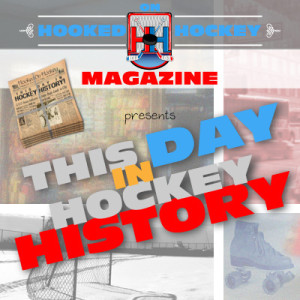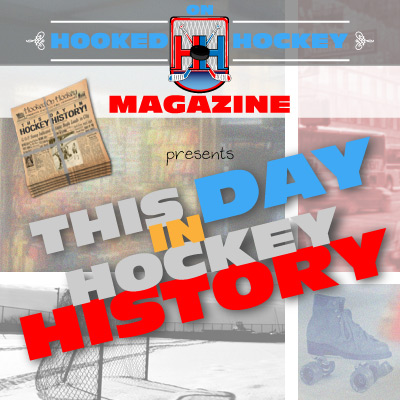 March 22, 1932 – In the final game of the season between two teams that were out of playoff contention, the Bruins and the New York Americans, the league decided to try out some experimental rules for the game. The most notable rule tried was eliminating the blue lines and using the center-ice (red) line to determine offsides, so yes, there was no neutral zone and two giant offensive zones for teams to play with, which is probably why 14 goals were scored in the game (the Americans won 8-6). I'm sure they were thrilled about being guinea pigs on the basis that they were both losers.
March 22, 1934 – In Game 1 of a Stanley Cup Semifinals series, Herbie Lewis scored the first power play overtime goal in NHL history to give the Red Wings a 2-1 win in Toronto. It was also the first OT goal in Detroit's playoff history.
March 22, 1964 – In a 4-3 Chicago win at Boston, Bruins goalie Ed Johnston became the last goalie in NHL history to play every minute of every game for an entire season! Sheesh, NHL goalies are babied so much today. Wait, I just saw his stats, and let me retract that previous statement. Johnston finished the season with a 3.01 GAA and a 18-40-12 record. Maybe the Bruins should have given him some rest.
March 22, 1984 – Calgary's Lanny McDonald scored two goals in a span of six seconds! The most impressive part about that fact is that he didn't even set a record; the fastest two goals scored came just four seconds apart! And it still wasn't enough; McDonald's two goals were a part of a hat trick in a 6-4 Flames loss to Detroit.
March 22, 1996 – Sharks rookie Jan Caloun scored a goal on his fourth career shot in a 3-2 win at Calgary. He also scored on his first, second, and third career shots. Yep, Caloun went four-for-four on his first four attempts, a shooting percentage of 100 percent; an NHL record. He'd finally miss his first shot later in the game, a turning point in his career thus beginning a downward spiral that he couldn't overcome. He scored eight goals in his first NHL season in just eleven games. But that was it. He played in 24 NHL games (8-6-14).
Source: Hockey Hall of Fame