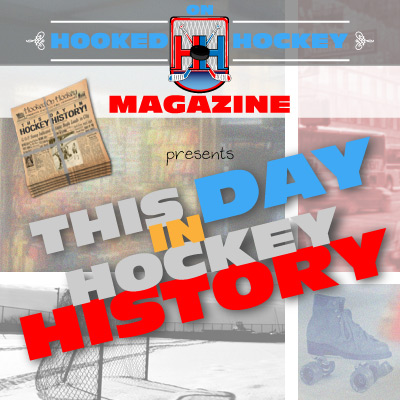 Today in hockey history, a skater who refused to get off the ice, a playoff overtime hero, a guy who dominated in a very short span of time, an, uh, impressive Capitals record, a game that was put away early, and Gretzky sets one of the most impressive records in NHL history.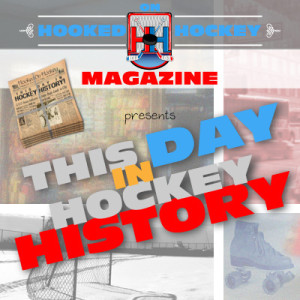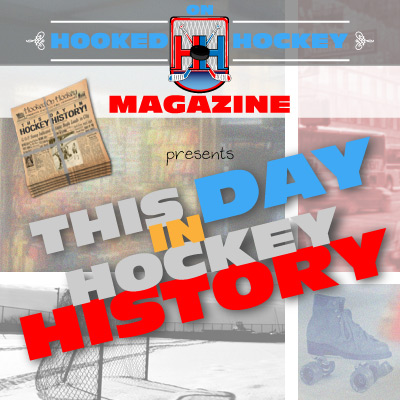 March 23, 1935 – In a 1-0 Bruins playoff win over the Leafs that went to double overtime, Eddie Shore (who got an assist on the goal) played 86 minutes! And the game was only 93 minutes long! Yep, he played nearly the entire game, which is unheard of for a skater (he was a defenseman). And the well-known bruiser probably missed those seven minutes because he was sitting in the box.
March 23, 1939 – In Game 2, Bruins' rookie Mel Hill scored his second-straight overtime goal in a semi-final playoff series against the Rangers. He wasn't finished, as he'd go on to score ANOTHER OT goal in the series, a series that would take the Bruins seven games to win.
March 23, 1952 – Chicago's Bill Mosienko set an NHL record for fastest three goals by one player by recording a hat trick in just 21 seconds! I bet the PA announcer had fun with that. And the Black Hawks needed every one of those goals, as they'd go on to beat the Rangers 7-6.
March 23, 1975 – The Capitals set an NHL record…by losing their 16th straight game. They lost 5-0 to the Atlanta Flames, and the Caps were kind enough to set the record in front of their home crowd. It was their first NHL season, and they went an abysmal 8-67-5, winning just one, single game on the road. They broke the long-standing record of the Philadelphia Quakers (yep, that was their name), who set the record way back in 1931. And that was the only season for the Quakers (they were the Pittsburgh Pirates from 1925-30), who went 4-36-4.
March 23, 1991 – Against the Calgary Flames, the Los Angeles Kings scored on half of their first 12 shots (six, for the math impaired). They'd win the game 8-4.
1994 – Wayne Gretzky made history (again) when he scored in a 6-3 Kings loss to Vancouver to pick up goal #802 in his career, passing Gordie Howe to be alone at number one on the all-time list. Gretzky finished his career with an amazing 894.
Source: Hockey Hall of Fame