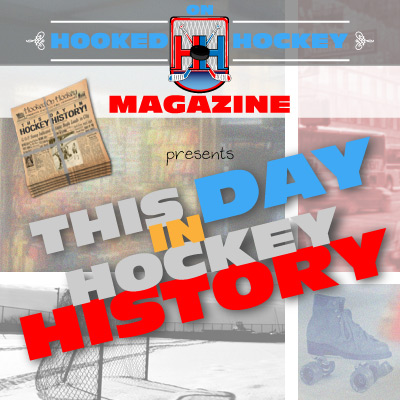 Today in hockey history, the longest game in NHL history! Also, an individual sets a team record for spending the most time in the box, a team goaltending record, and a player becomes the first to reach single-season milestones for two completely unrelated categories.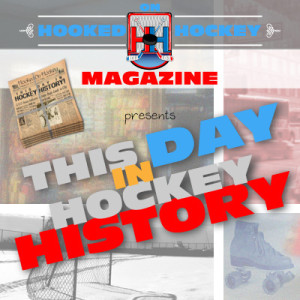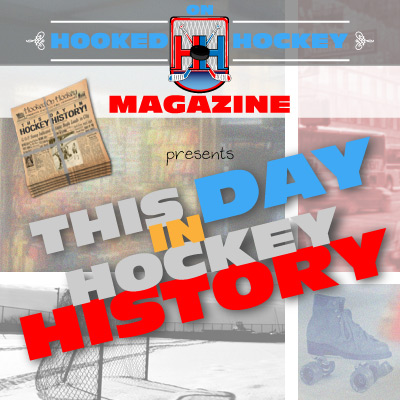 March 24, 1936 – The longest game in NHL history took place on this day, in a playoff game between the Red Wings and the Montreal Maroons. The game was 176 minutes and 30 seconds long, good for nearly six overtimes, which is the equivalent of just about three games! The game took 5 hours and 51 minutes after the opening faceoff to complete. But maybe that isn't even the most impressive part…the final score of the game? 1-0. Yes, it took nearly three games worth of time for a single goal to be scored, with Detroit winning and Mud Bruneteau as the hero. And to top it off, Wings goalie Norm Smith picked up an 89-save shutout! That's still the longest game in NHL history, a record that will be very tough to break.
March 24, 1977 – A Bruins rookie broke a 50-year-old team record by picking up a major and a misconduct in a 6-2 loss over the Flyers – a record for most penalty minutes in a season. Can you guess which late 70s Bruins goon? If you guessed one very-controversial NBC analyst in Mike Milbury, you are correct! Milbury earned his 166 PIM, breaking Eddie Shore's team record set way back in 1926-27. He'd break his own record in 1980-81 with 222 PIMs.
March 24, 1981 – In a 4-3 Los Angeles win over the North Stars, goaltender Mario Lessard set a Kings record for the most wins in a season with 34. And his team really made him earn that record; Lessard had to make 65 saves, allowing just three, to pick up the win (the Kings were outshot 68-19).
March 24, 1992 – In a 4-3 loss at Detroit, Pittsburgh's Kevin Stevens scored his 50th goal of the season to become the first player in NHL history to get 50 goals and 200 penalty minutes in the same season. I don't know why he took so many penalties when he could have spent that time scoring. He'd also, amazingly, get 55 goals and 177 PIMs in the following season.
Source: Hockey Hall of Fame