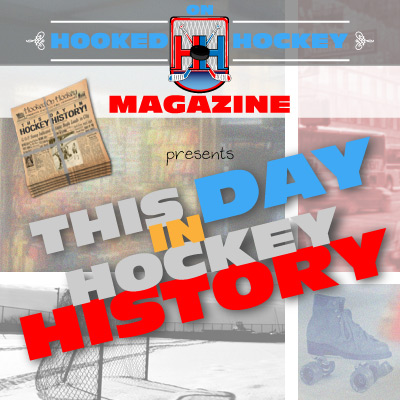 Today in hockey history, a player becomes the first to score 50 goals with two teams, a crazy coincidence that involves a record-setter and a runner up, another Gretzky fact, a sad day for a loyal fanbase, and goaltender sets a record that the team probably isn't too fond of.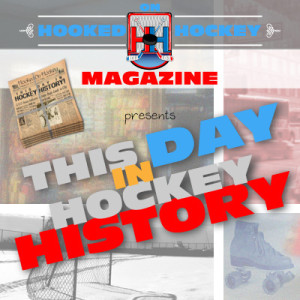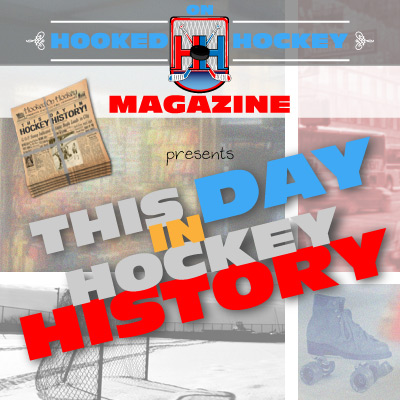 March 25, 1980 – Montreal's Pierre Larouche scored his 50th goal of the season in an 8-4 win over Chicago to become the first player in NHL history to score 50 goals in a season with two different teams. He had put up 53 with the Penguins in the 1975-76 season.
March 25, 1980 – In the same game as the previous fact, Montreal's Steve Shutt became the first player in NHL history to score a goal against 20 teams in the same season. And in an amazing coincidence, Kings' Charlie Simmer became the second player in the NHL history to score a goal against 20 teams in one season, scoring in a 5-2 win over the Colorado Rockies. He was that close to being the first player to record the feat, but fell short probably because his team's game started later in the evening. Damn East Coast bias! But yes, two players accomplished something that nobody had ever accomplished before on the very same day. Wow.
March 25, 1982 – A player set an NHL record for the fastest two shorthanded goals, doing so in just 27 seconds. Can you guess the player? Yep, Wayne Gretzky, breaking records in penalty kill situations, with the feat coming in a 7-2 Oilers win over the Flames.
March 25, 1997 – Turn away, retro Whalers fans…on this day, Hartford announced that they would be moving from Connecticut at the end of the season, which was only a few weeks away. The announcement came on the tail end of a six-game losing streak, but I don't think the losses caused a spur-of-the-moment decision. Fans didn't have a lot of time to take it in before the franchise played an NHL game in Carolina the following season.
March 25, 2004 – Florida's Roberto Luongo made 42 saves to set an NHL record for saves in a season with 2,214. It sounds like a great accomplishment, but he only made a lot of saves because the Panthers weren't great and allowed so many shots, and Luongo was the only person who knew what "goaltender" meant in that area. Luongo stood his ground, though, and finished the season with an impressive .931 save percentage, while the Panthers finished 13th in the East at 28-35-15. Fittingly, the record came in a 3-2 loss to the Hurricanes, and Luongo finished with 2,475 saves (25-33-14).
Source: Hockey Hall of Fame