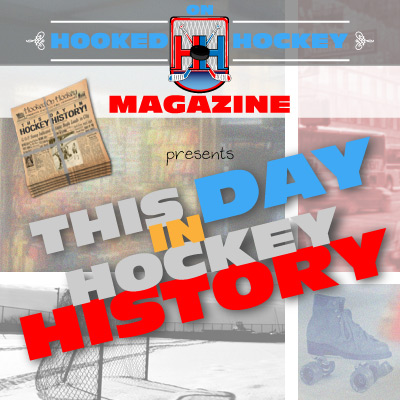 Today in hockey history, the first Stanley Cup matchup between two American teams, a frightening moment for a legend that somehow ended up not being damaging at all, a couple of pretty ridiculous losing streaks (including arguably the "greatest" losing streak of all time), and more losing for another team.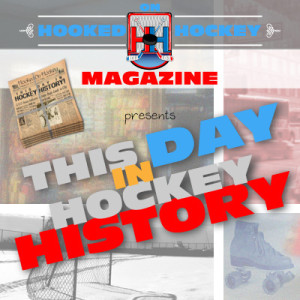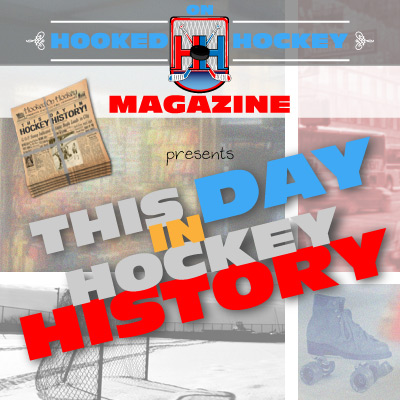 March 28, 1929 – The Bruins beat the Rangers 2-0 in Game 1 of the first game of the first-ever Stanley Cup Finals between two American teams. They'd win 2-1 the next night to clinch their first championship. Yeah I agree, a seven-game series would have been much more exciting.
March 28, 1950 – Early in his career, Detroit's Gordie Howe suffered a skull fracture that actually required surgery to relieve building pressure on his brain, the injury coming from his failed attempt to check Toronto's Ted Kennedy (the hockey player) into the boards in Game 1 of a semi-finals series (Leafs won 5-0). As devastating as the injury sounds, it hardly affected his career, as he'd bounce back immediately by leading the league in scoring the following season (86 points) and going on to have the longest NHL career of all time (1,767 games).
March 28, 1975 – In their fifth-to-last game of the year, The Washington Capitals FINALLY WON THEIR FIRST ROAD GAME OF THE SEASON (and of the franchise), their FIRST AND ONLY ROAD WIN (it was their third-to-last road game). Nelson Pyatt was the hero with two third-period goals in a 5-3 win over the Oakland Seals. The win ended a 37-game road losing streak (1-39-0 on the year). Also, the team went 8-67-5 overall on the year, including a 14-game winless streak (0-13-1), a 17-game winless streak (0-16-1), and a separate 17-game losing streak. They also allowed 10+ goals on seven separate occasions, including a 12-1 loss. How's that for incompetency?
March 28, 1987 – Another losing streak came to an end, but it wasn't nearly as bad as the previous one. The Red Wings got their first win in Philadelphia, by the score of 5-1, in 16 years and 29 games (0-23-6)! I guess they were afraid to win because they didn't want to get punched in the face by everyone on the Flyers bench.
March 28, 2000 – The Tampa Bay Lightning became the second team in NHL history (joining the 1982-85 Penguins) to lose 50 games for three-straight seasons, losing #50 4-2 against the Stars. They'd struggle in the next two seasons as well, losing 47 games in each. It wasn't all bad for Tampa, though, as they'd win the Cup just three years after having a 47-loss season.
Source: Hockey Hall of Fame