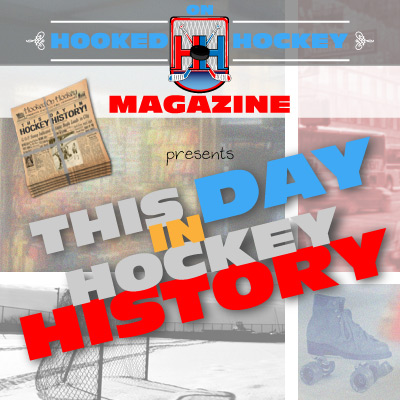 Today in hockey history, a fantastic season for a rookie, a nationality barrier is essentially broken, Lemieux sets an NHL record, and a very important Ottawa Senator sets a franchise record that's still growing.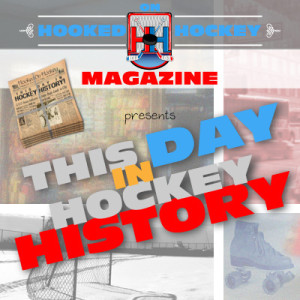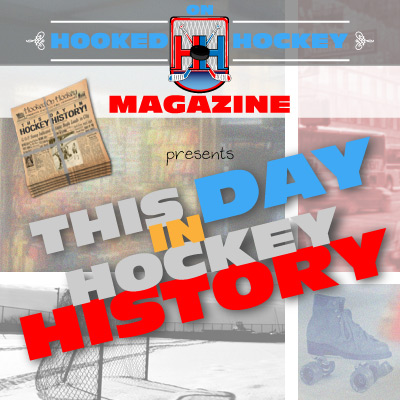 March 29, 1970 – Chicago's Tony Esposito recorded his 15th shutout of the season in a 4-0 over Toronto, setting an NHL record for rookie goalies. I can't remember the last time any goalie has had 15 shutouts in a season, let alone a rookie goalie. Esposito went 38-17-9 that year, the most wins he'd get in any season of his 15-year career, and also finished with a career-best .932 save percentage.
March 29, 1989 – Sergei Priakin signed a contract with the Flames to become the first player allowed by the Soviet Hockey Federation to play in the NHL. There had been other Soviet players in the NHL, but they had either defected or never played on the Soviet national team…yes, you needed permission as an adult in Soviet Russia to play in North America, and Priakin helped pave the way. Incidentally, the Flames would win the Cup that year, and he became the first Russian/Soviet player to earn a ring, although he played only three total games that year, making him ineligible to have his name engraved on the Cup.
March 29, 2001 – Mario Lemieux scored twice in a Penguins 5-2 win over the Blackhawks to set an NHL record for most career goals by a player who spent his entire career with one team – he recorded his 646th goal (with the Penguins, obviously) to pass Steve Yzerman (with the Wings, obviously). He'd play a few more seasons, finishing his record-setting career with 690 goals. Not bad for a guy who had cancer.
March 29, 2004 – Daniel Alfredsson scored his 219th career goal in a 5-4 Senators OT win over Tampa Bay to become the all-time leading goal scorer in Senators history, passing the infamous Alexei Yashin. And if you've been living under a rock or been watching basketball for the past 10 years, Alfredsson is still playing for the Senators, constantly adding to his franchise record.
Source: Hockey Hall of Fame
Love Reading About Hockey?

Subscribe to keep up-to-date with the latest and most interesting hockey news!
| | |
| --- | --- |
| | We hate spam just as much as you |