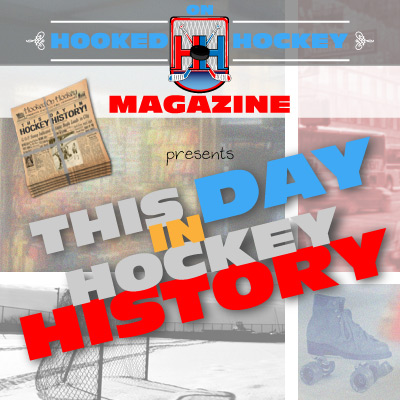 Today in hockey history, a player redefines what it means to be a "rover," the final playoff game to leave every fan disappointed, a goon sets a record for goons, an impressive streak comes to an end, and arguably the most iconic hockey player of all time is born.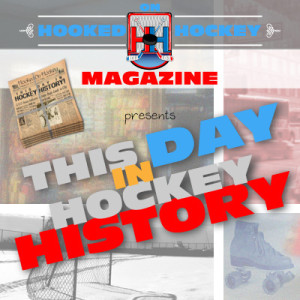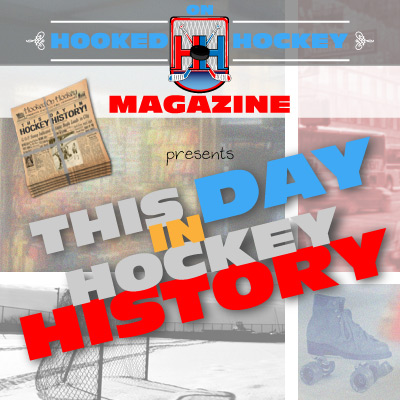 March 31, 1923 – At 18 years of age, Ottawa's King Clancy played in all six positions: center, left wing, right wing, left defense, right defense, and even goaltender! He had to suit up in net when their goalie, Clint Benedict, got a penalty; back in the day, goalies actually had to serve for any penalties they took. Oh, and that was in Game 2 of the Finals. Even with a teenager playing in every position, they still managed to beat the Edmonton Eskimos (yup, that was their name) 1-0 to become Stanley Cup Champions!
March 31, 1928 – The legendary Mr. Hockey himself, Gordie Howe, was born in Floral, Saskatchewan. You've probably heard everything there is to know about Gordie, especially if you've been following this segment, but let me remind you anyway. The eternal superstar, who played almost his entire career with the Detroit Red Wings, holds many NHL records to this day, the most notable of which reflect his longevity and consistency: games played (1,767 regular season; 157 playoff), combined NHL and WHA regular-season AND playoff games (2,421 games of professional hockey), seasons (tied with Chris Chelios at 26), most consecutive 20-goal seasons (22), most consecutive top-five scoring leads (20 seasons in a row!) and being the oldest player to suit up for an NHL game at 52 years and 11 days (no one else has played past 48). To sum up all of those achievements, he's the only player to play an NHL game in five separate decades (1940s to the 80s)! His achievements are also high in quantity, including four Stanley Cups, six Art Ross Trophies (most points in a season), six Hart Trophies (season MVP), and 23 All-Star appearances! Did I mention he has a hat trick named after him? The Gordie Howe hat trick – a goal, an assist, and a fight in the same game (fun fact: Gordie actually had just two of these)? He's one of the most notable names in hockey and is an icon of the sport. He's even a bit of a pop icon…who could ever forget his cameo in The Simpsons as the striking Woodrow?
March 31, 1951 – The final playoff game to end in a tie was played, as Game 2 of a semi-finals series between Boston and Toronto ended 1-1. The game came to a disappointing end after just one overtime period because it was apparently illegal in Toronto to begin another period after midnight (I guess players had a curfew), which makes one wonder why the game started so late.
March 31, 1991 – In a 7-3 Bruins win over the Whalers, Boston's Chris Nilan set an NHL record with 10 penalties in a single game! In front of the fans from his home town, he had six minors, two majors, a misconduct, and a game misconduct for a total of 42 penalty minutes. Not surprisingly, he's is second all time in career PIMs 3,043 (plus a whopping 541 in the playoffs) behind Dave "Tiger" Williams, although he actually holds the record for average PIMs per game at 4:42 (688 games played)! That's pretty might one fight per game.
March 31, 1996 – Grant Fuhr, with the St. Louis Blues, played the last game of his record-setting streak of consecutive appearances in net at 76. He was injured in the game, an 8-1 loss at Detroit, the injury presumably being a broken spirit.
Source: Hockey Hall of Fame