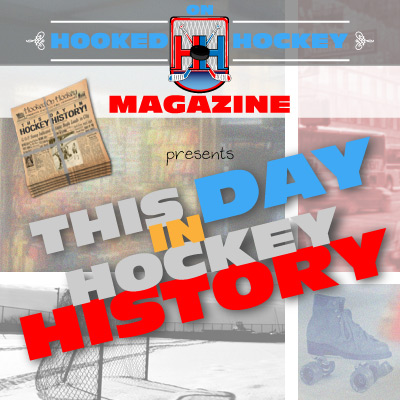 Today in hockey history, a team record for the two quickest goals, a defenseman that accomplishes a feat only done by Bobby Orr and some other guy, a ridiculous winless streak comes to an end, a great American defenseman sets a record, and one of the most ridiculous "hockey games" in NHL history.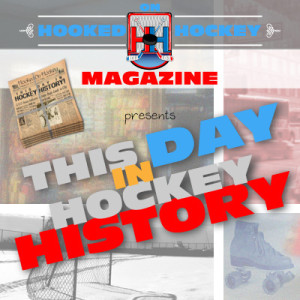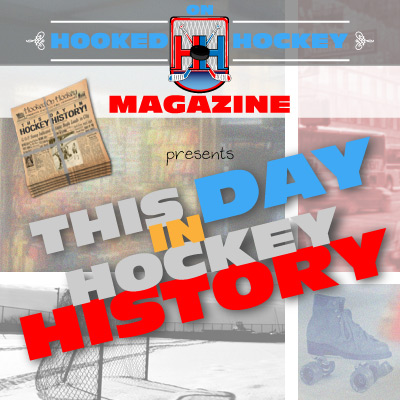 March 5, 1961 – The New York Rangers set a team record for the fastest two goals scored when Pat Hannigan and Andy Bathgate scored just five seconds apart in an 8-3 win over Detroit. Although, that record isn't as remarkable as you might think, as the record would be tied by Doug Sulliman and Eddie Johnstone in 1980.
March 5, 1972 – Brad Park became just the third defenseman in NHL history to score 20 goals in a season when he scored a goal for the Rangers in a 6-1 win over the Canucks. The first two defensemen to reach 20+ goals in a season were Flash Hollet (1943-44) and Bobby Orr (seven consecutive seasons).
March 5, 1992 – Mats Sundin had five goals (his third career hat trick) and added two assists in his second NHL season as the Quebec Nordiques beat the Whalers 10-4. The win ended the Nordiques' team-record 33-game road winless streak (0-25-8) that began on their first road game of the season. They finished the season with just TWO road wins (2-29-9).
March 5, 2002 – Brian Leetch set the record for the most overtime goals by a defenseman in NHL history with the sixth of his career, scoring the OT winner (plus another in regulation) in a 3-2 Rangers win over the Wild.
March 5, 2004 – The Philadelphia Flyers gave fans a show by teaming up with the Ottawa Senators to set an NHL record for most penalty minutes in one game with 419, with the Flyers setting a separate record for most by a single team with 213 of the PIMs themselves. For comparison, the most penalty minutes in an entire season was set by the 1991-92 Sabres with 2,713. Here's a box score of the game – notice all the fighting majors taken by players who don't normally fight, including Mike Fisher and Jason Spezza. Here's a video of the line brawl that happened in the third that caused most of the PIMs. Also take note on how "hockey player" Donald Brashear managed to rack up 34 PIMs on a single play (game misconducts count as 10 PIM, apparently). Oh, and not that anyone cares, but the Danny Markov scored the 10,000th goal in Flyers history. Philly would win 5-3.
Source: Hockey Hall of Fame