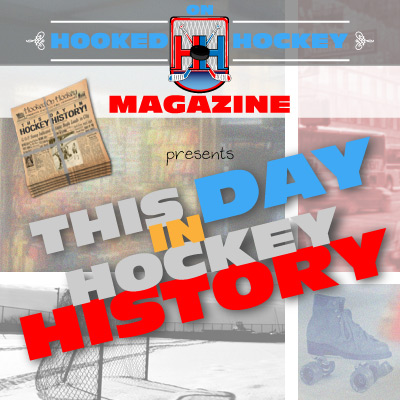 Today in hockey history, a player scores an absurd amount of goals in one game, the unfortunate end of an NHL legend, a player who must have held a lot of grudges, some more goals, and a franchise you wouldn't expect finally reaches the .500 mark.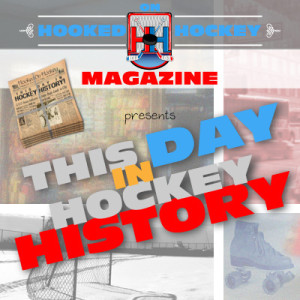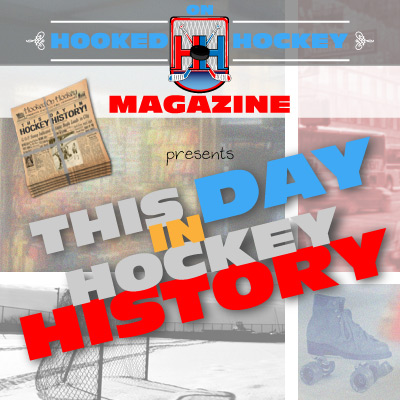 March 8, 1913 – Quebec's Joe Malone scored nine goals during a 14-3 Bulldogs win over the Sydney (Nova Scotia) Millionaires in a Stanley Cup game (NHA). He had 43 goals in 20 games that year. Defense and goaltending were still novel ideas at the time.
March 8, 1977 – After an examination of his knee, Chicago's Bobby Orr announced that he was done for the season (he had played 20 games that year) although he said that he was not contemplating retirement. He wouldn't play in the following 1977-78 season, either, and played in just six games in the 1978-79 season before finally retiring. Very unfortunate that such a legendary player that revolutionized the position, and the game in general, had his career cut short by injury.
March 8, 1987 – Calgary's Nick Fotiu set a team record with 37 PIM in one period during a 7-4 Flames win. The "feat" came against his former team, the Rangers, who he played seven seasons with. I guess there must have been a few guys he didn't like when he was teammates with them.
March 8, 1990 – The Buffalo Sabres became the first team since Nov. 1983 to score double digits in one game, beating the Bruins 10-4. Yes, despite popular belief, there used to be scoring in the NHL.
March 8, 2001 – The New Jersey Devils reached the .500 mark as a franchise (651-651-188) for the first time since Oct. 22, 1982. Their record at the time? 3-3-3. It was their first season, and it took them 19 seasons to win as many games as they lost, which is surprising considering their success since 1993-94 (aka the Marty Brodeur era), including two Cups in that span. But they haven't looked back since, and I'm almost certain they've had a winning franchise record since (including another Cup and a Finals appearance).
Source: Hockey Hall of Fame