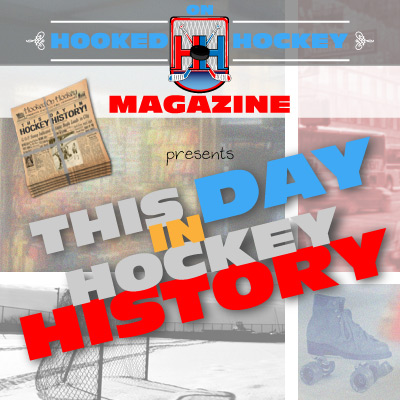 Today in hockey history, an undrafted player gets picked up by a team that never regretted their decision, a ridiculous domination by a very notorious team, a milestone for a Blues' great, and that same player gets involved with a string of overtime games that eventually lead to good things for him.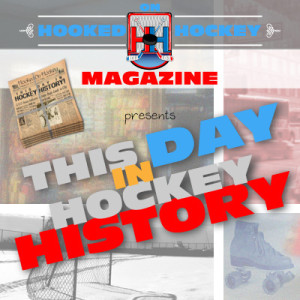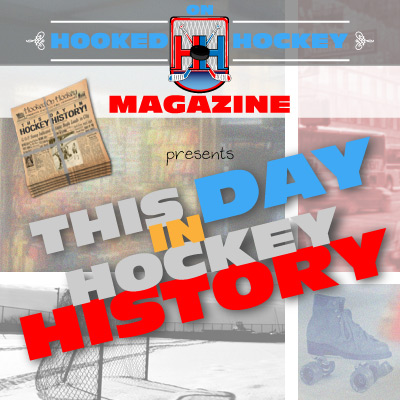 May 12, 1984 – The Maple Leafs signed free agent right wing Steve Thomas after he went unpicked in the NHL draft. And it's actually quite surprising as nobody drafted him. In his first full season with the Leafs, he scored 20 goals and added 37 assists in 65 games, then later added six goals and eight assists in 10 playoff games, something you would expect of a top-five draft pick. And it wasn't a fluke either; he'd go on to have a lengthy career of 1,235 games (with seven different teams) which included 421 goals, 512 assists (933 points), and 1,306 PIMs. And that was just the regular season – he'd play in a whopping 174 playoff games, contributing 54 goals and 53 assists. And four of those points exactly nine years later when he scored twice and added two assists to lead his Islanders to a 7-5 win over the Penguins to force a game 7.
May 12, 1995 – Martin Broduer and the Devils recorded their third shutout of the series in their 1-0 overtime win over the Bruins in Game 4 of the conference quarterfinals. So if you're doing the math, you'd realize that the Bruins managed to score in just one out of four games, scoring thrice in their 3-2 Game 3 win. They managed to score another two goals in the next game, but the Devils scored three to clinch the series. So, yep, the Bruins averaged one goal per game in that series, getting outscored 14-5. They'd put up a similar performance in their next round against the Penguins, giving up just eight goals in five games (and scoring 17). They slipped a bit and allowed 14 goals in six games against the Flyers, but they'd return to form and allow a mere seven goals in their four-game sweep of the Red Wings to win the Cup (they scored 16). They allowed 34 goals in 20 games, an average of 1.7 goals against per game through their Cup run. That neutral zone trap was ridiculous.
May 12, 1996 – St. Louis' Brett Hull scored a goal and added an assist to reach 100 playoff points, the second player in Blues history to hit the milestone, in their 3-2 win at Detroit in Game 5 of the conference semis.
May 12, 1999 – The Stars and Blues played in their third consecutive overtime game, with Pierre Turgeon scoring at 5:52 into overtime of Game 4 to give the Blues a 3-2 win in their conference semis. The Blues won Game 3 by the same score (OT), but the Stars won Game 2 by the score of 5-4 (OT). Must've been really stressful on the fans of those teams. Well, not as stressful as it was for the fans of the Buffalo Sabres, who saw their team beat in the Finals by the very same Stars and Brett Hull's foot (who was now with the Stars and not with the Blues his team beat).
Source: Hockey Hall of Fame