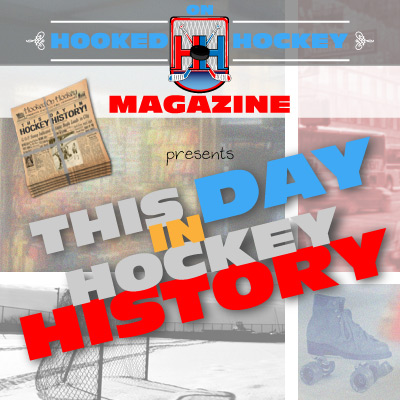 Today in hockey history, the salary cap goes down way before you even knew the salary cap existed, a little bit about the history of the hockey stick, Gordie Howe wins an award, a playoff overtime first, and a team [finally] advances to the Finals for the first time in their history.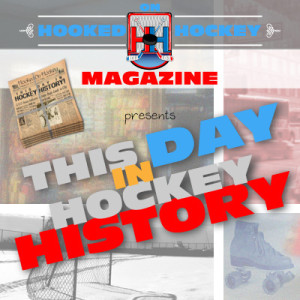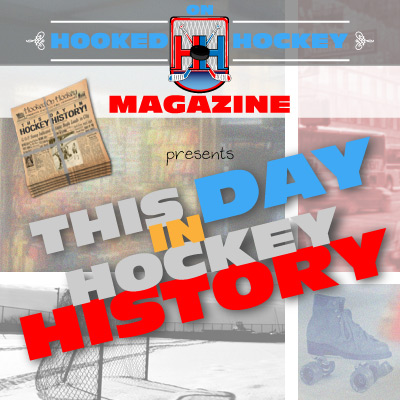 May 13, 1933 – The NHL Board of Governors held their annual meeting and decided to lower the league salary cap from $70,000 to $65,000 per team for the 1933-34 NHL season; they cap had to be lowered in 1933 because of the economic toll the Great Depression took. Yes, the NHL did have a salary cap way back in the day prior to the 2004-05 lockout, where the inclusion of a salary cap was the main reason for the work stoppage.
May 13, 1939 – At the annual NHL Board of Governors meeting, Boston's Art Ross submitted a proposal for league-wide use of a new type of hockey stick that featured a metal handle and a replaceable wooden blade as opposed to a stick entirely made of wood. The league decided not to go with it, and new sticks were not experimented with until about 40 years later when all-aluminum sticks were used, and those sticks didn't last long. About 10 years after that, manufactures began making more-popular sticks that had a wooden shaft a replaceable wooden blade…just like Art Ross said they should 50 years prior.
May 13, 1958 – Detroit's Gordie Howe was named the winner of the Hart Trophy (MVP) for the second-straight year and for the fourth time in his career, tying Bruins' defenseman Eddie Shore the record for most Hart Trophies. He'd win two more (giving him six), a record that would stand until Gretzky shattered it by winning nine in his career.
May 13, 1980 – Denis Potvin scored a power play goal at 4:07 of overtime to give the Islanders a 4-3 win over the Flyers in Game 1 of the Finals. It was, surprisingly, the first OT power play goal in Finals history. But what's even more interesting is that he only recorded the accomplishment by one second! The penalty was set to expire one second after the goal was scored.
May 13, 1993 – The Kings beat the Canucks 5-3 in Game 6 of the Smythe Division Finals to advance to the Finals for the first time in team history. They were a part of the 1967 expansion, so it took them 26 years and Wayne Gretzky (who had three points in the win) to make it to the Finals for the first time in team history. They'd lose to the Canadiens, though, and wouldn't win their first Cup until 19 years later when they defeated the Devils in six.
Source: Hockey Hall of Fame