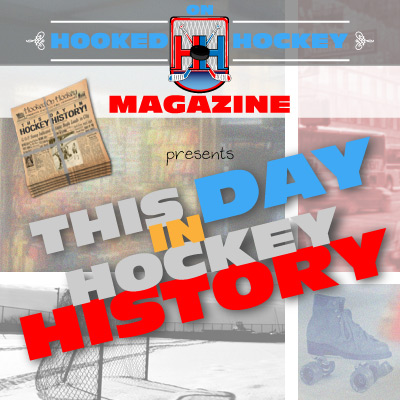 Today in hockey history, a player's death means the birth of an award to honor that man, a Stanley Cup victory, an impressive yet not-so-impressive playoff record, a team moves to a different arena, and another team moves to a different arena with a bit of a, uh, twist.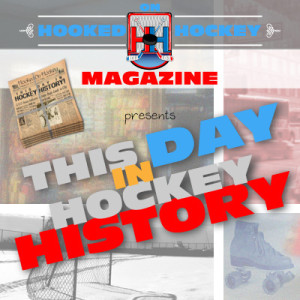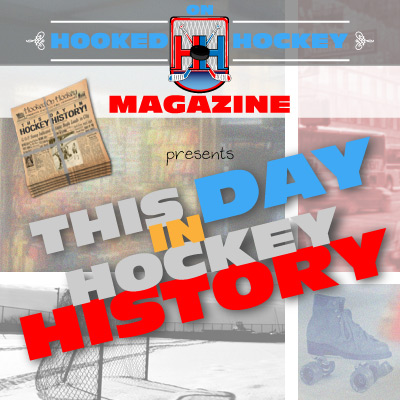 May 14, 1927 – The Canadiens donated the "Vezina Memorial Trophy" to the NHL in memory of their former goalie, Georges Vezina, who died of tuberculosis in the previous year. Vezina, one of the best goalies in the league, became noticeably sick prior to the 1925 season, but played through the sickness, until he began vomiting blood and passed out in a late November game. He would pass away four months later. The trophy was originally awarded to the goaltender with the best goals-against average in each season, but was changed 20 years later to the goaltender of the team that allowed the first goals. That stood until it was changed again most recently to the trophy as we know it, which is awarded to the best goaltender.
May 14, 1977 – Jacques Lemaire scored both of the Canadiens goals in a 2-1 overtime win at Boston to win Game 4 of the Finals and sweep the series, winning their 20th Stanley Cup.
May 14, 1985 – Edmonton's Paul Coffey set an NHL playoff record for most points by a defenseman in a game with a very impressive six (one goal and five assists). Although, that might not sound as impressive when you consider that the Gretzky-led Oilers scored 10 goals in their 10-5 win in Game 5 of the Campbell Conference finals over Chicago. He should have had 10 points.
May 14, 1995 – The Devils beat Boston 3-2 to eliminate the Bruins from their conference quarterfinals series in the final game played at Boston Garden. They moved to what was then named the "Shawmut Center" or the "FleetCenter" but that was changed to "TD Banknorth Garden" 10 years later, which was shortened to what it's now known as: "TD Garden."
May 14, 1995 – On the same day the Bruins played the final day in their arena, the Quebec Nordiques beat the visiting Rangers 4-2 in Game 5 of the conference quarterfinals to mark their final game in their arena, the Colisée de Québec. However, their move was a little bit gloomier, as they would start next season in the Pepsi Center, which was located in Denver, Colorado. And they would change their name to the Avalanche – the Colorado Avalanche. It was the final NHL game played in Quebec City.
Source: Hockey Hall of Fame