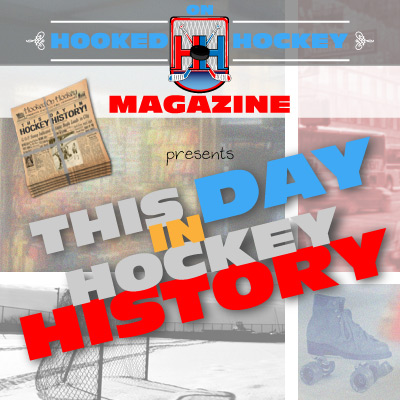 Today in hockey history, an Original Six team is born, a blockbuster trade involving a player that was involved in two huge trades in his career, a notorious Flyer retires and immediately finds work in management, a long game, and two related records set on the same day by two different teams.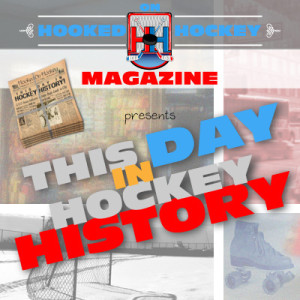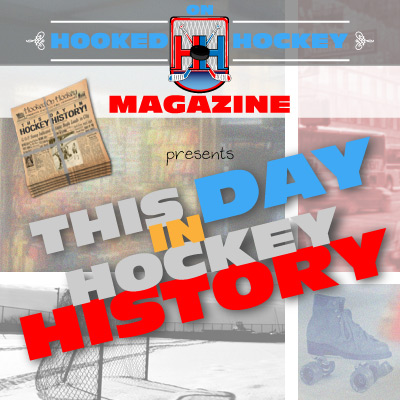 May 15, 1926 – The NHL officially granted a second franchise to the city of New York, and that team was named the New York Rangers; the first team, which started play in the previous year, was the New York Americans. Also, the NHL announced that the cities of Chicago and Detroit would be awarded NHL teams to start play in November, provided their rinks were finished, making 10 teams in the NHL. The Americans were disbanded in 1946 (their last season was 1942).
May 15, 1967 – In the year the league expanded to 12 teams, one of the biggest trades in league history took place – Boston traded Giles Marotte, Pit Martin and Jack Norris to Chicago for Phil Esposito, Ken Hodge and Fred Stanfield. You may have noticed that Esposito's name is highlighted…nine years later, he was involved in another monster trade – this time between the Bruins and Rangers; he and Carol Vadnais were traded for Jean Rattele, Joe Zanussi, and Rangers' captain Brad Park. Esposito certainly made headlines, if only by being traded. He served as GM and coach for the Rangers for three years, six years after retiring as a Rangers' player.
May 15, 1984 – Bobby Clarke retired as an NHL player, but he wasn't out of work in the hockey world for long. He was named general manager of the Flyers the same day he retired from playing. He had some success, too, reaching the Finals in 1985 (his first year) and in 1987, and made the playoffs in each of his first five seasons. Apparently that wasn't enough, though, as he was fired in 1990 after failing to reach the postseason, but surprisingly found his new team in the Finals in the following season, the Minnesota North Stars.
May 15, 1990 – The Oilers and Bruins battled in the longest game in Finals history, a triple-overtime game that lasted 125 minutes and 13 seconds. Edmonton's Petr Kilma was the hero, as he sealed his team's 3-2 win in the first game of the Finals, a series that would be won by the Oilers. It was actually only the ninth longest game in NHL history at the time, though.
May 15, 1995 – Astonishingly, two playoff shorthanded goals records were recorded on this day, and they happened in two different games! The Flames tied an NHL record by scoring their fifth shorthanded goal of the series, a 5-0 win in Game 5 of their series against the Sharks…for the math impaired, that's an average of one shortie per game. In another game, the Canucks were busy setting their own NHL record: the fastest two shorties by one team; Vancouver's Christian Ruutu and Geoff Courtnall scored shorthanded goals 17 seconds apart in their team's 6-5 win over the Blues in Game 5.
Source: Hockey Hall of Fame
Love Reading About Hockey?

Subscribe to keep up-to-date with the latest and most interesting hockey news!
| | |
| --- | --- |
| | We hate spam just as much as you |