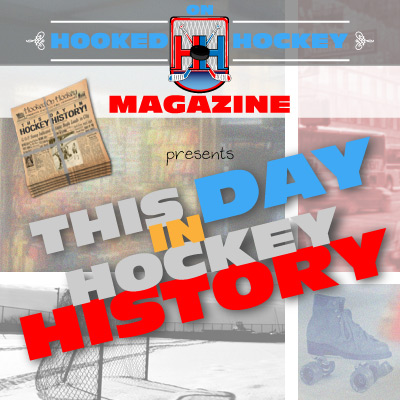 Today in hockey history, a coaching legend begins his career, a team is swept in the Finals but it's certainly not the fault of one player, another Finals sweep wins a Cup and sets a milestone for the United States, and one of the most iconic goals in Red Wings, and possibly the entire NHL's, history.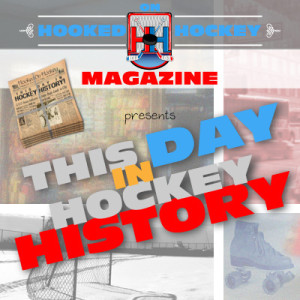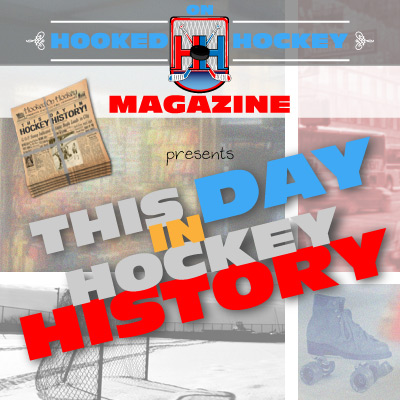 May 16, 1927 – Jack Adams officially began his career as general manager/coach in Detroit, who were actually called the Cougars at the time, before changing their name to the Falcons in 1930 and to the Red Wings in 1932. Jack Adams, who now has a trophy named after him that's awarded to the best coach each year, controlled that Detroit team for a whopping 35 years.
May 16, 1976 – The Canadiens beat the Flyers 5-3 to sweep the Finals and win their 19th championship. But surprisingly, despite being swept and not winning a single Finals game, the Conn Smythe Trophy (playoff MVP) was awarded to Philadelphia's Reggie Leach, who scored in the game and had 19 goals and five assists in 16 games, the 19 goals being an NHL playoff record at the time (later tied by Jari Kurri).
May 16, 1982 – The Islanders beat the Canucks 3-1 to sweep the Finals series and win their third-straight Stanley Cup, the first U.S.-based team to win three in a row. They would become the first to win four in a row the next season.
May 16, 1996 – Steve Yzerman scored one of the most memorable goals in playoff history, and arguably his most well-known goal. He capitalized on a Gretzky turnover to win the game 1:15 into double overtime to score the only goal of the Red Wings 1-0 win over the Blues. Yes, that's no typo, that is indeed Wayne Gretzky, who played on the Blues for one season, which nobody seems to want to acknowledge or remember. Also, if you watched the video, you may have noticed the ESPN score box in the top left…that, too, is not a typo, and hockey used to be broadcasted on ESPN before they sold out.
Source: Hockey Hall of Fame