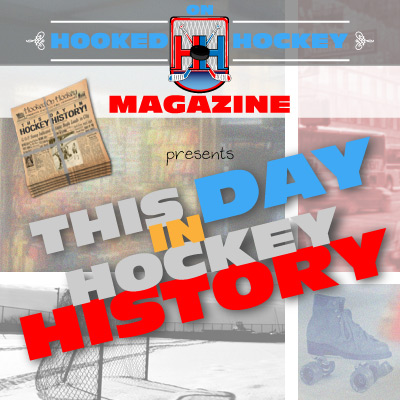 Today in hockey history, a Cup win means a great accomplishment for a rookie, a defenseman sets the bar high for players in his position and for all players in general, a dynasty finally loses, a super-fast goal, a birthday boy passes Gretzky on the all-time list (although that wouldn't last), and Wayne extends a different record after reclaiming the previous one.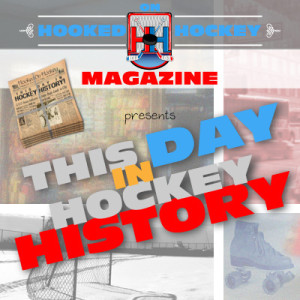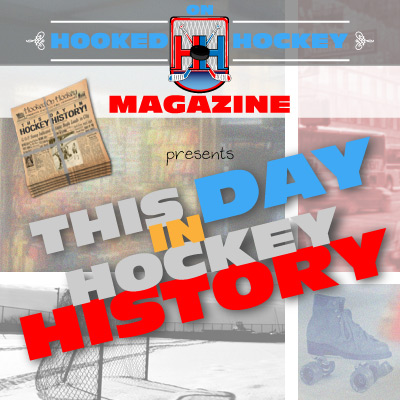 May 18, 1971 – Henri Richard scored twice as the Canadiens beat the Black Hawks 3-2 in Game 7 of the Finals to win their 17th Cup in franchise history. Montreal goaltender Ken Dryden won the Conn Smythe Trophy (12-8, 3.00 GAA) as a rookie. Yep, the 23-year-old Dryden won the playoff MVP in his first professional year.
May 18, 1973 – Boston's Bobby Orr was named winner of the Norris Trophy, marking the first time a player won the Norris six years in a row and the first time a player won any individual award for six consecutive seasons. No other player would win the Norris more than four years in a row; Doug Harvey won it each year from 1954-58 (and Nicklas Lidstrom came close, winning six out of seven years from 2000-08…Scott Niedermayer won it in 2004 and the lockout took care of the other), and Orr would actually end up winning the trophy for eight consecutive years.
May 18, 1978 – The Bruins shutout the Canadiens 4-0 in Game 3 of the Finals, marking the first loss in the Finals for Montreal in 11 games (their 10-game winning streak being a record). Yup, so if you're doing the math, that means the Habs swept two consecutive series and won the first two games against Boston. They'd win that series, too, 4 games to 2, and win the next year as well (4-1), meaning they went 16-3 in the Finals during their four-Cup run. Wow.
May 18, 1986 – Montreal's Brian Skrudland scored the fastest overtime goal in Stanley Cup playoff history, doing so just nine seconds into the extra period, giving the Canadiens a 3-2 win over the Flames in Game 2 of the Finals. Must've been pretty bad for Calgary fans, who had to wait 15+ minutes during intermission just to watch their team lose before they even had a chance to get comfortable.
May 18, 1990 – Birthday boy Jari Kurri (30th birthday) scored three goals and added two assists to become the all-time scoring leader in the playoffs, passing former teammate Wayne Gretzky, in his Oilers 7-2 win at Boston in Game 2 of the Finals. However, that was only because Gretzky's Kings had been eliminated that year, and Wayne would ultimately retake first place and not let go, ending his illustrious playoff career with 382 points (208 games). Kurri, who ended his career with 233 playoff points, was also passed by Mark Messier (295).
May 18, 1997 – Wayne Gretzky extended his NHL record with his 10th playoff hat trick, and his Rangers scored on three of their first four shots to beat the Flyers 5-4 in Game 2 of the conference semis. So yes, Gretzky does pretty much hold every playoff and regular season scoring record.
Source: Hockey Hall of Fame