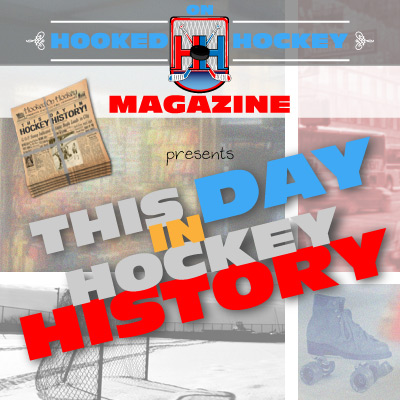 Today in hockey history, the first non-Original Six team since 1935 to win the Cup, a Stanley Cup victory for one team ends a dynasty's streak, a defenseman sets a playoff scoring record, and a notorious GM ends his tenure with one team and begins with another.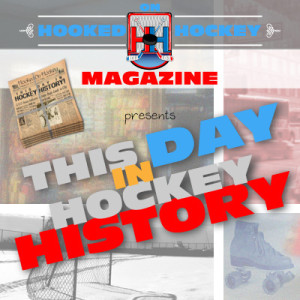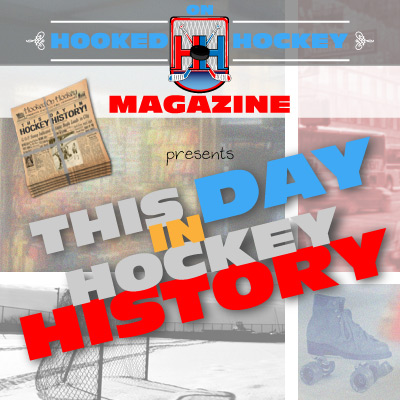 May 19, 1974 – The Flyers beat the Bruins 1-0 in Game 6 of the Finals to become the first expansion team (1967 expansion) to win the Cup. Rick MacLeish scored the only goal and Bernie Parent, who recorded the Cup-clinching shutout, won the Conn Smythe Trophy. There had been six years in which the expansion teams, who comprised of half the league, had an opportunity to win the Cup, but they were all won by Boston (2) or Montreal (4).
May 19, 1984 – The Oilers beat the Islanders, who had won the Cup in each of the previous four years, by the score of 5-2 in Game 5 of the Finals to end the Islanders run (and bid for a tie of Montreal's record of five-straight Cups) and win their first Cup in franchise history. The Oilers became the first former WHA team that merged with the NHL to win it all.
May 19, 1996 – Detroit's Paul Coffey scored twice to become the highest goal-scoring defenseman in playoff history in the Red Wings 3-2 OT loss in Colorado in Game 1 of the conference finals. He ended the night with an impressive 57 playoff goals to pass Denis Potvin. He'd score two more to finish his career with 59, a record that still stands. He's also fifth overall in terms of playoff point scoring at 196 points, most of which he got with Gretzky and Messier with the Oilers.
May 19, 2000 – Glen Sather resigned as the general manager of the Oilers after 24 years with the organization and five Stanley Cups. He'd soon take a job with the Rangers, a position he's held since (which included some unadvisable coaching duties), with nowhere near the same success he had with the Gretzky-led Oilers.
Source: Hockey Hall of Fame