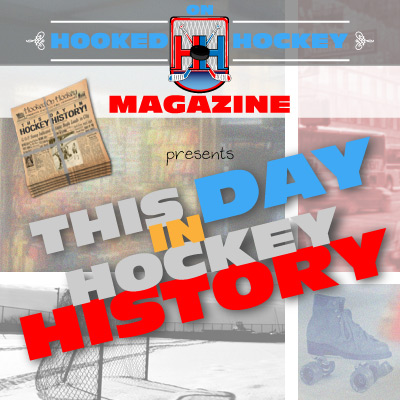 Today in hockey history, a Stanley Cup victory marks the end of an era, a relatively new team makes some changes because of some early failures, a player with a fantastic playoff feat, and a rookie with an accomplishment only four before him had done (although that was one of the few highlights of his hockey career).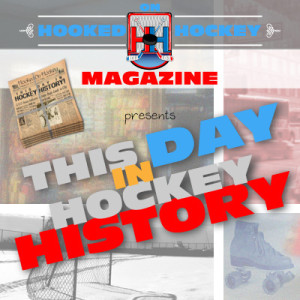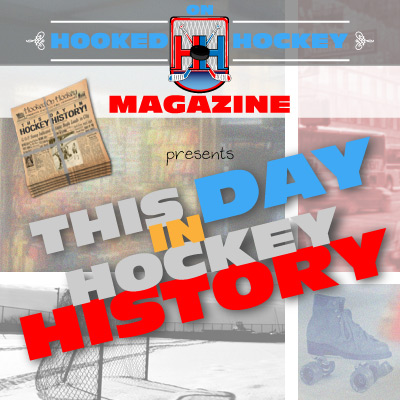 May 2, 1967 – In the final season before the first six-team expansion, the Leafs beat the Canadiens 3-1 in Game 6 of the Finals to become the last Original Six-era champions. It was, coincidently, the Leafs most recent Stanley Cup.
May 2, 1972 – The Canucks named Vic Stasiuk as the team's new head coach, replacing Hal Laycoe. The Canucks officially became an NHL team in 1970, so it took them just two seasons to replace their coach, which probably resulted from their early failures; they went 44-96-16 in those first two seasons, but didn't fare much better after firing their original coach (46-90-20 in the next two years).
May 2, 1976 – Reggie Leach scored a goal in his seventh-straight game to help the Flyers beat the Bruins 5-2 in Game 3 of the semi-finals. How many players even score in seven straight in the regular season?
May 2, 2000 – Rookie Andy Delmore scored his first two career playoff goals including the overtime winner to lead Philadelphia to a 4-3 win at Pittsburgh in Game 3 of the Eastern Conference semis. Delmore was actually a defenseman, and he became just the fifth defenseman to score an overtime goal in playoff history. And he did it in the first game in which he recorded a playoff goal. Fun Andy Delmore fact: Delmore played on eleven different hockey teams in a span of just seven seasons! That includes teams from the NHL, AHL, and DEL (German professional league), which resulted in part from two waiver claims and four trades… and two of those trades happened on the same day! Poor guy just couldn't find a team that liked him enough, even though he once tied Nik Lidstrom (yes, the Hall-of-Fame defenseman) in the 2002-03 season for most goals by a d-man with 18.
Source: Hockey Hall of Fame