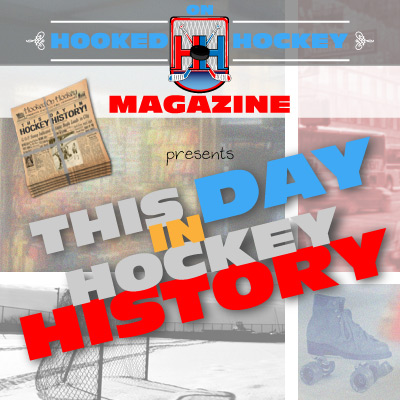 Today in hockey history, the official birth of two NHL teams, a playoff win chock full of impressive records and milestones, a crazy winning streak, an individual extends his team-record streak, and a goalie who does something never done before by a goaltender.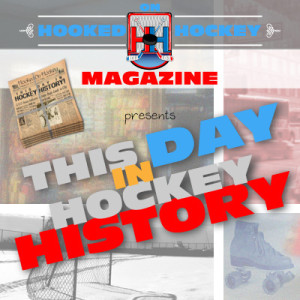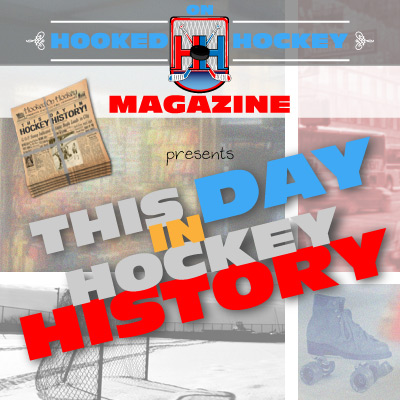 May 22, 1970 – After being verbally told that they would be awarded NHL franchises, the cities of Buffalo and Vancouver were officially granted NHL teams, and they had to pay $6 million each to get the deal done.
May 22, 1986 – The Canadiens and rookie Patrick Roy shutout the Flames 1-0 (Claude Lemieux set a rookie record with his 4th game-winning goal of the series) in Game 4 of the Finals to record the franchise's 100th win in the Stanley Cup Finals, the first team to do so. Yeah that's not 100 playoff wins, that's 100 wins in the Finals. Also with the win, Montreal became the first team to win 10 home games in a playoff year. That's a pretty eventful game (for one team, at least).
May 22, 1992 – The Blackhawks set an NHL record with their 11th consecutive playoff win by beating the Oilers 5-1 in a game that knocked Edmonton out of the playoffs. That's nearly three-straight series sweeps worth. The Blackhawks advanced to the Finals for the first time in 19 years, but they'd lose to the Penguins (and wouldn't win another Cup until 2010). Chicago goalie Ed Belfour was the benefactor of the record, and subsequently gained the record for consecutive wins.
May 22, 2001 – Patrik Elias extended his team-record playoff point-scoring streak to 10 straight games as his Devils advanced to the Finals with a 4-2 win against the Penguins in Game 5 of the conference finals. Unfortunately, he probably needed to keep that streak going a bit longer, as New Jersey would lose to Colorado for the Cup. Still, probably the most underrated player in Devils history.
May 22, 2002 – Dominik Hasek recorded an assist in Game 3 on the Red Wings overtime goal in a 2-1 win over the Avalanche to become the first goaltender to record an overtime point. Neat!
Source: Hockey Hall of Fame