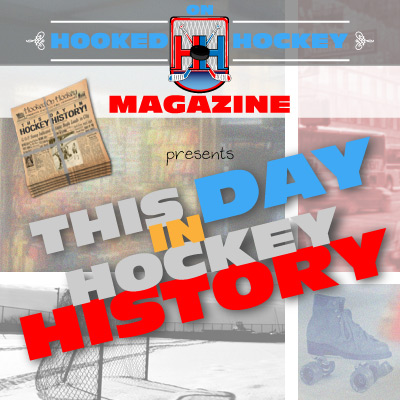 Today in hockey history, a record-setting player is born, a draft takes place that took two teams in two very different directions, two expansion teams have their fates affected by coin tosses, and one of the greatest goaltenders of all time retires.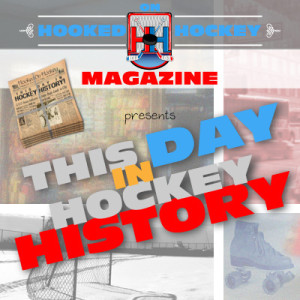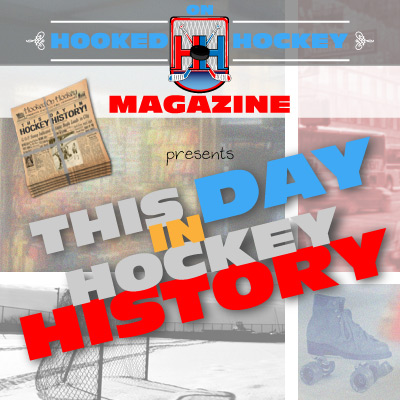 May 28, 1935 – Former NHL defenseman Gord Strate was born in Edmonton, Alberta. Yeah, don't feel bad if you haven't heard of him, but you'll probably remember his name after hearing this record he set…Strate, who played 61 NHL games over three seasons with Detroit, recorded a total of ZERO POINTS in his NHL career. Yep, he holds the record for the most games played without scoring a single point. Poor guy.
May 28, 1974 – In the NHL Amateur draft held in Montreal, the Capitals, an expansion team entering their first year, used the #1 overall pick to select Greg Joly and the #19 pick (first pick of the second round) to select Mike Marson. Meanwhile, the Islanders (entering their third year) used the #4 pick to select Clark Gilles and the #22 pick to select Bryan Trottier. Hmm, two of these things aren't like the others. Joly played a respectable 365 NHL games recording 97 points (although he'd bounce back and forth between the NHL and AHL) and Marson played 196 games and recorded 48 points, although he also had the honor of being the second black player to play in the NHL (after Willie O'Ree). To make it worse, the 1974-75 Capitals (their first year) were the worst team in NHL history and they didn't have much success soon after. As for Gillies and Trottier? Hall of Famers that would be key components in the Islanders run of four consecutive Cups from 1980-84, and both have their numbers hanging in the Islanders' rafters. Moral of the story: drafting is important.
May 28, 1992 – Two separate coin tosses were held for the newest expansion teams, the Senators and the Lightning. The first for was the order of the expansion draft (in which they "drafted" NHL players from other teams), and Ottawa won that. The second was for the right to the first overall pick in the upcoming draft, and Tampa Bay won that (Ottawa drafted first in the second round). Tampa Bay selected Roman Hamrlik, and Ottawa selected the infamous Alexei Yashin.
May 28, 2003 – Parick Roy officially announced retirement after 18 NHL seasons. Roy retired with several records, including regular season games played (1,029), wins (551), playoff games (247), playoff wins (151), and playoff shutouts (20). The three regular season records have since been broken by Marty Brodeur, and the playoff games played record has been broken by Chris Chelios and Nicklas Lidstrom. He also retired with two Stanley Cup rings, trophies that have cursed him with the ability to hear the words of Jeremy Roenick.
Source: Hockey Hall of Fame